Property & Places: Battersea Power Station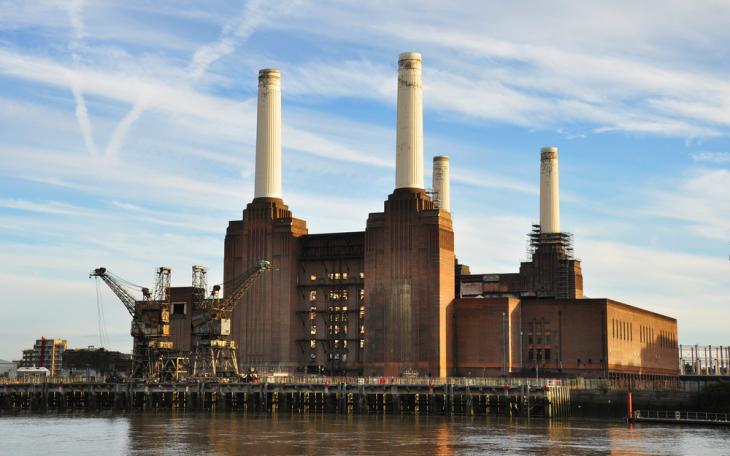 Battersea Power Station, on the south of the Thames, is one of London's most iconic landmarks. Once a coal-fired power station, recent development at the site has seen it slowly opening to the public, with the final phase set to complete later this year.
Having lived near Battersea Power Station for the last five years, it has been interesting to witness the area becoming more vibrant as development at the power station progresses. With significant hype surrounding the new development, people are increasingly fascinated by the power station and the Battersea area - just a stone's throw away from glamorous Chelsea and a short walk to the beautiful Battersea Park.
After over three decades in development - and numerous setbacks including the Covid-19 pandemic, which hit the construction industry hard - the £9-billion transformation of Battersea Power Station will soon be finished. This 42-acre project includes 3.5 million sq ft of mixed commercial space, together with over 4,000 homes. Once complete, the mega-development will be one of the most exciting retail and leisure destinations in London.
In former years, the power station was an emblem of British industrial decline, a symbol of what south London used to be. At peak production in the 1950s it supplied a fifth of London's electricity. In 1975 the station was decommissioned and in 1980 was awarded Grade II listed status, celebrating the building's special architectural and historic interest.
In 1983 the power station was purchased by Battersea Leisure, which planned to turn it into a theme park but, due to lack of funding, this plan was short lived. The power station was purchased by its current shareholders - SP Setia, Sime Darby Property and the Employers Provident Fund - in 2012, bringing an end to decades of disuse. Works began the following year to redevelop the site into a new community of homes, shops, cafes, restaurants, cultural venues and open space for London. 
Soon, Battersea Power Station will be home to more than 100 shops and restaurants as well as the UK campus of Apple, where 4,000 employees will access their six floors via iPhone-shaped glass elevators. The power station itself will feature everything from movie theatres and shops to restaurants and bars, and major international brands such as Zara, Ray-Ban, Ralph Lauren, Tommy Hilfiger, The Kooples, Aesop, and Calvin Klein are moving in.
The development also offers a range of incredible luxury apartments, and early buyers include Bear Grylls and Sting. When the first apartments went on sale, £600 million's worth of property sold in a four-day stampede, the fastest time on record in the UK.
The Northern Line extension has also been a game changer for the Battersea and Nine Elms area, providing a tube connection to the City and West End within 15 minutes. Named 'Battersea Power Station', the tube stop has bolstered connectivity for the surrounding area, causing development to soar. Rightmove reports that searches for Nine Elms and Battersea Power Station were up 206% on the day the Northern Line extension opened and were 87% higher across the first four days.
Improving transport is fundamental to the long-term vision for unlocking the potential of this former brownfield site and creating new homes and jobs. The site's developers, Battersea Power Station Development Company (BPSDC), have focused on achieving the 'halo effect' of regeneration, enabling local communities to benefit from investment, jobs, and cultural interventions across generations. BPSDC invested more than £6 million into local charities and communities, with more than a third of employees living locally.
With the rest of Battersea Power Stations set to open to the public later this year, it is sure to attract droves of international and local visitors for years to come.