Purpose on Payday July 2023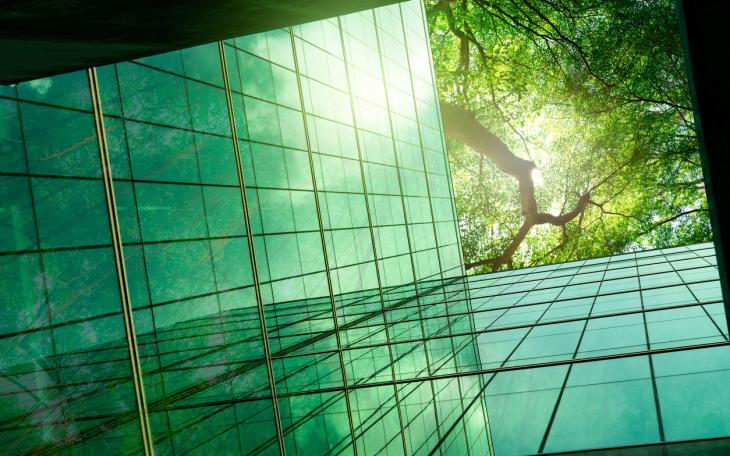 SEC Newgate's View
European summer holidays are usually anticipated by regular checks of (often multiple) weather apps, praying for sun and wishing away rain. However, this year, it couldn't have been more opposite. Europe is currently experiencing a "summer of extremes", with scientists claiming that July 2023 is on track to be the hottest month ever recorded. Last week, temperatures already hit over 45oC in parts of Greece, eastern Spain, and southern Italy. Further afield, the U.S. and China also saw temperatures climb above 50oC. Meanwhile, the Met Office has warned that the UK's hottest year (2022) will be considered "average" by 2060, and even "cool" by 2100, if we continue as we are.
Hushing mutterings from climate deniers, the World Weather Attribution (WWA) has confirmed that these extreme temperatures would have been "statistically impossible" in the absence of human-caused global warming. The disruptions of these changes are so broad reaching that the full list of impacts remains very much unclear. While immediate impacts this summer are falling on those across the Mediterranean, emerging reports of wider livelihood and health impacts of climate change this month have uncovered some frankly terrifying figures. It has surfaced that as many as 61,000 people may have died in Europe's sweltering heatwaves last summer. Estimates have also suggested that at the height of the Black Summer – the summer where fires raged across eastern Australia over 2019 and 2020 – walking around Sydney would be equivalent to smoking 37 cigarettes in one day.
Measuring the full potential loss on our industrial economy is an outcome even harder to quantify and continues to be underestimated. Last year, Dartmouth researchers published a report which suggested that human-caused heatwaves have so far cost the global economy $16tn in 21 years since the 1990s. Recent research from Climate Crisis has, however, highlighted that financial institutions, central banks, regulators and government are failing to adequately measure the economic damage that the climate crisis will cause.
As disruptive weather patterns increase in frequency, the focus on climate risks across all sectors is expected to ramp up. Whether that be the impact of heatwaves on travel demand, lower crop yields on food prices, productivity levels (particularly for outdoor professions), healthcare demand, or property value in areas less exposed to climate risks. The discussion on these cascading risks across all industries is only set to grow louder.
However, while predicting the full economic and social impact of climate change will continue to be a challenge, it is increasingly being recognised that emission reduction in itself is not sufficient. Even the most optimistic projections show global emissions continuing to rise over the next decade before falling only gradually. As a result, increasing pressure is being placed on the need for adequate investment in climate adaptation – ensuring organisations are equipped for the changes that are already taking place. 
As a result, this month the government released its third National Adaption Programme (aka NAP 3), which comes in response to warnings from UK climate advisors that there was a "striking lack of preparation". The document outlines the Government's plans to prepare the country's infrastructure, food systems and wider economy for rising temperatures and increasingly extreme weather events. The report highlights the Government's work on flood planning, new home standards, financial sector reforms and a commitment to nature-based solutions. However, the overall reaction was one of disappointment, with many saying that the plan has failed to deliver the step change in climate resilience efforts that are needed. The main novel announcement within the document was the creation of a new "Climate Resilience Board", but only time will tell how effective the outcomes of this group will be.
Criticisms on NAP 3 are far from the only critique the government has been receiving this month: Rishi Sunak has been under fire across the board for his backtracking on climate commitments. While insisting he remains committed to the UK's net zero agenda, the Prime Minister has called for a "proportionate and pragmatic" approach, with reports that key green pledges will be watered down.
Thankfully, there has been some positive progress to report in July. After months of negotiations, the European Parliament voted in favour of a flagship law to protect and restore nature within the European Union. Responding to the outcome, Špela Bandelj, Greenpeace's Central and Eastern Europe biodiversity project manager, said, "as another unprecedented heatwave grips Europe, it's clear that to survive climate breakdown and ensure food supplies we'll need nature on our side." In the UK, this month also saw the Nature 2030 campaign launched by a coalition of 80 charities, including the National Trust, The Wildlife Trust, RSPB, and the Woodland Trust, offering a five-point plan to restore nature before the end of the decade.
With this month marking the beginning of the "era of global boiling", Friederike Otto, founder of the WWA project, in her interview with The Times last week makes a vital point. Responding to a question on the satirical film, Don't Look Up, Otto explains why she "hates" the film: "Climate change is not an asteroid. It is lots and lots of small deaths, happening now. It's not a massive cliff we fall off in the future that we can solve with one big tech fix. It's a problem that we can only solve politically and socially. Too many people are waiting for the asteroid to fall on our head."  
This month has seen the planet clearly sounding its warnings: the impacts of climate change are happening now and will increasingly hit all corners of the globe. While not only to be used as an alarm bell for urgent climate action, the severity of wildfires, floods and droughts will increasingly place pressure on governments, corporates, and the financial sector alike to up their game, re-evaluate climate risks, increase investments into climate adaption and ensure we are as resilient as we can be to our changing world.           
The Road Ahead
With Parliament in recess for the summer, as we head into August the political conversation shifts, as it always does. The period in the political media cycle that industry professionals call 'silly season' is officially upon us.
Without the day-to-day goings on of Parliament to drive the story, the political media is left to eke out stories from elsewhere. With a debatably surprising loss for Labour in the Uxbridge by-election (and Nigel Farage's banking arrangements sparking off two banking CEO resignations and a row about debanking that looks set to run and run) there's a lot elsewhere to look at.
Labour's failure to take Boris Johnson's former seat in last week's by-election has triggered significant debate about both government and opposition policies on net zero and the green transition. There are deeper-seated tensions coming to the surface within both parties about the cost of environmental policies, after the expansion of London's ULEZ emissions scheme was blamed for Labour's defeat in Uxbridge.
With the government's pledge to ban the sale of new petrol and diesel cars from 2030 apparently at risk, both Rishi Sunak and Tony Blair making public statements about the need to mitigate the costs of net zero for consumers, and a difference of opinion between Keir Starmer and Sadiq Khan on ULEZ, the debates on 'going green' could look rather different once Parliament returns from recess in September.
However, as well as the risk inaction poses to the climate, too much of a retreat from net zero holds political risk for both major parties. Net zero is broadly politically popular; it is not clear that the voters of Uxbridge objected to net zero policies, inasmuch as it appears some of them saw ULEZ expansion as a tax levied on them, specifically and unfairly, in light of their proximity to suburbs just outside Greater London which would not be covered by ULEZ.