By ratcheting up the UK's climate ambitions, the PM gives a positive signal to the world – but widens the already gaping "policy gap"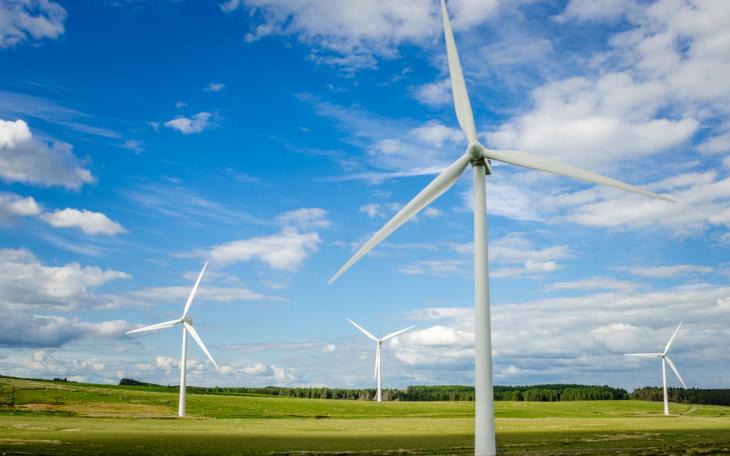 By Will McMyn
Among Joe Biden's first acts as US President in January was to re-join the Paris Agreement, which his predecessor, Donald Trump, had walked away from, claiming it would "undermine" the US economy and put the nation "at a permanent disadvantage".
In his first week in the White House, Biden also announced a summit of world leaders to "galvanise efforts by the major economies to tackle the climate crisis". The signal from the White House could not be clearer: when it comes to global leadership on the climate, after a painful four-year absence, the US is very much back. 
The Leaders' Summit will take place on Thursday this week, coinciding with "Earth Day", which has been marked every 22nd April since 1970. 
Unusually, the Summit will be live streamed for public viewing, which suggests it is more likely to be a carefully choreographed exercise in international communications, than a nitty gritty negotiation on the unresolved details of the Paris Rulebook. 
Biden clearly hopes that the Summit will be used as an opportunity by world leaders, ahead of COP26 in November, to signal more ambitious action to address climate change, particularly amid concerns about a coming surge in global emissions as nations plough money into fossil fuels in a classic attempt to kick-start their COVID-pummelled economies.
As the hosts and co-presidents of COP26, Boris Johnson will want to use the summit to cement the UK's climate credentials. He will trumpet the UK's announcement today (20 April) that it is ratcheting up its climate targets by accepting the recommendations of the Committee on Climate Change (the government's statutory advisers) for a 78% reduction in greenhouse gas emissions by 2035 against 1990 levels. 
This should be great news for anyone that believes climate change is a critical threat. But the question of how this new target will be achieved remains, to a large degree, unanswered. There is already a gap between existing policies and meeting the Fifth Carbon Budget (2028-33), let alone the much more ambitious Sixth Carbon Budget (2033-38). Ever tougher targets risk become meaningless if they're not backed up with concrete plans to meet them.
Recent news gives the sense that the government has not entirely got a handle on the scale of the challenge and the concerted action that will be needed. The flagship Green Homes Grant scheme, for example, which aimed to plough £1.5 billion into upgrading the efficiency of Britain's draughty homes, was poorly designed, plagued with administrative problems, and fizzled out in failure. Environmentalists were also horrified by the Government's recent decision to cut Air Passenger Duty on domestic flights. 
We are promised a Heat and Building's Strategy and Transport Decarbonisation Plan "this Spring", and an all-encompassing new "Net Zero Strategy" to follow in the run-up to COP26 in November. Let's hope that they provide the bold and unambiguous policy direction that is sorely needed.