Recession takes a step closer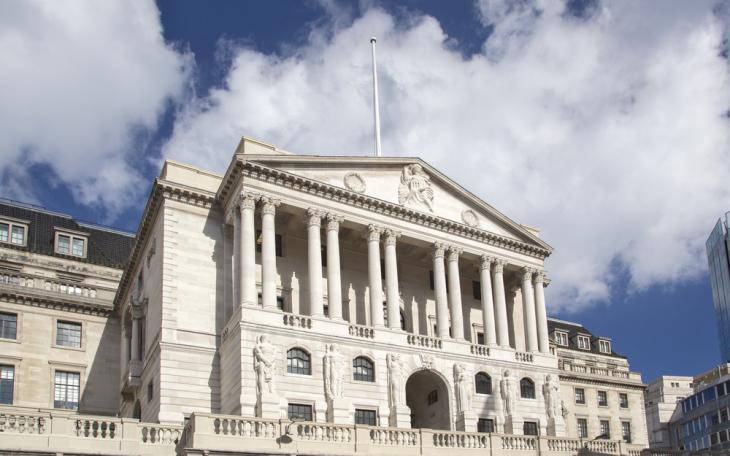 The Bank of England and the Treasury are between a rock and a hard place and today's latest base interest rates rise to 1.25% - the highest since 2009 – shows just how difficult life has become for them.
Governor Andrew Bailey must bring inflation – currently running at 9% - down to 2% and Chancellor Rishi Sunak must ensure the country does not slip into recession.
But with energy prices continuing to stay high and predicted to rise further - subsequently hitting food prices, raw materials in manufacturing and global shipping costs - many expect Whitehall and Threadneedle Street will fail in their mission.
They cannot control the price of energy but they can control spending habits in other areas. The risk is if they tighten spending too much, it pushes the country into a recession, with the job losses and even mortgage defaults the Government will be desperate to avoid. If they do not tighten enough, a wage-price spiral risks keeping prices higher for far longer.
Bailey and Sunak will need to work together to manage expectations of the public and some see signs of that already playing out.
Laith Khalaf, head of investment analysis at AJ Bell, explained: "The Treasury and the Bank of England are effectively playing the role of good cop, bad cop with UK consumers.
"On the one hand, the Chancellor is giving away billions of pounds in helicopter money to help ease the cost of living crisis, while at the same time the Bank of England is cranking up the pressure on household finances by increasing borrowing costs.
"Consumers probably won't be best pleased to find that some of the fiscal giveaways they have been handed by the Chancellor are going to be gobbled up by higher interest rates."
He adds that without action, the pound risks losing more value, making things even more expensive because oil and gas is traded in US dollars.
The US has sped ahead of the UK in terms of how quickly they are tackling inflation, raising interest rates to between 1.5% and 1.75% Stateside earlier this week.
Traders will be expecting other central banks to follow suit or risk a collapsing currency – something happening in Japan, where its central bank has said rates rises are unlikely.
But how close are we to a recession?
The signs are not looking good. 
Bailey raised expectations for inflation to hit 11% in October – up from previous predictions of 10%. He also revealed the Bank now believes the UK economy shrunk in the first three months of 2022 and did not give an update on its predictions for the second quarter. It has already predicted a fall in GDP for the final quarter of the year.
Two quarters of negative growth is seen as a technical recession.
There is no sign from the Bank that it will print more money to prop up markets and the City believe interest rates could reach 3% next year.
So what is left for the Chancellor and the Government to do to avoid a recession?
Sunak has already committed billions to fund a £400 discount on all our energy bills, a council tax rebate for some and other support for lower-income households.
But the Chancellor has also said he wants to move away from the Covid mindset that the Government will bail people out when times are tough.
Whether the PM will agree with the prudent approach from the Treasury is another matter and economists will be watching closely for any signs of softening.
Sunak famously said there would be no windfall tax – only to impose one. He said there would be no more support for energy bills beyond the £200 loan – he changed his mind to a £400 grant.
The Government have made it clear they want to cut taxes when they can, which could be one route to soften the blow from interest rate rises and high inflation.
They also want you to believe that future post-Brexit deals will see the economy roar back.
Whether these come to fruition remains to be seen. But what we do know is there are no easy answers.
Recession looks like it is on its way and the Chancellor and his Governor will be walking a tightrope for the next 12 months, trying to figure out which medicine will has the fewer side-effects.