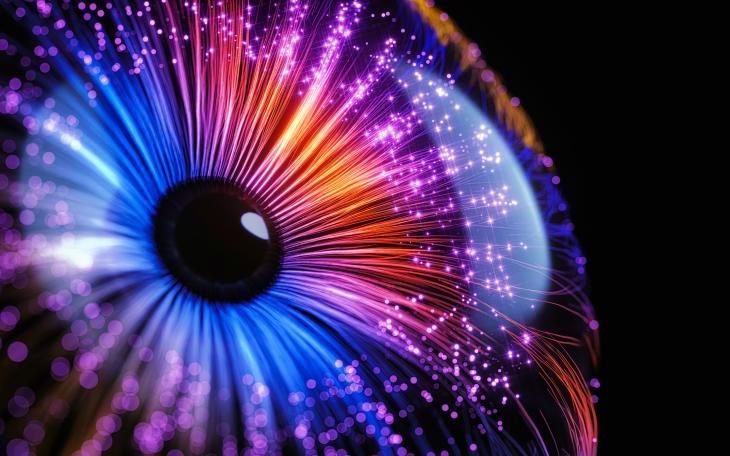 Welcome to this weeks' AI briefing, bringing you the most interesting developments in AI over the past seven days and what they could mean for you and your business. 
Crunch time: EU's AI legislation stumbles on foundation models 
The EU's pivotal AI regulation is in jeopardy as talks stall over regulating foundation models, risking the entire AI Act. Major EU nations, including France and Germany, oppose the proposed tiered approach, raising concerns about competitive disadvantages for AI companies. The European Parliament insists on regulating foundation models. With a critical deadline in December, failure to resolve the deadlock could leave the EU trailing in global AI regulation. Ongoing discussions aim to break the impasse at both technical and political levels. 
Behind the words: Investors harness AI secrets 
Investors are on a new wave: delving into executives' emotions through AI audio, bypassing traditional text analysis. Tools like Speech Craft Analytics decode speech nuances — rate, pitch, volume, and filler words — revealing emotional states during key events. This audio shift aims to surpass text limitations, offering a deeper look into executive sentiment. Challenges include tackling algorithm biases and adapting to CEO changes. Robeco and others are already leveraging AI-detected audio signals. As audio analysis gains momentum, investor relations may coach executives on voice modulation, recognising the power of cues in decision-making. 
Dream track: YouTube's AI echoes pop legends 
YouTube's Dream Track is shaking up the music scene with an experimental AI tool, letting users channel stars like Demi Lovato and John Legend to create snappy songs. Limited to about 100 US creators on YouTube Shorts, the tool lets users dial in lyrical vibes and moods. With nine artists, including Charli XCX and T-Pain, lending their voices, YouTube aims to forge stronger artist-creator bonds. Amid wider debates on responsible AI use, YouTube also revealed other AI music projects, like a hum-to-instrumental tool, with AI-generated content watermarked for disclosure. Get ready for a musical revolution! 
Sadiq Khan deepfake sparks police inquiry amid tensions 
AI-generated fake audio resembling London Mayor Sadiq Khan is stirring controversy and faces a police investigation. In one clip, the fabricated voice dismisses Remembrance Day, while another falsely suggests cancelling a Palestinian march. The Metropolitan Police is actively probing the issue. These deepfake attempts echo similar tactics targeting figures like Labour leader Sir Keir Starmer, fuelling concerns about AI's impact on politics and democracy. Mayor Khan, attributing it to the "far-right," calls for unity against divisive tactics, emphasising the need to stand together against such manipulations. 
Runway ML reshapes storytelling with Motion Brush 
Runway ML is about to revolutionise photo animation with its groundbreaking Motion Brush feature in the upcoming Gen-2 interface. This AI-powered tool simplifies and elevates still image animation, offering unprecedented ease in the creative process. Boasting precision in animation control and Runway's credit-based pricing, Motion Brush emerges as an AI creative tool game-changer, appealing to both enthusiasts and professionals. As Motion Brush nears its release, Runway ML establishes a new standard in AI-driven photo and video editing, unlocking the boundless potential of AI in the creative landscape.
The UK AI Policy Resource Hub
The Frontier AI Taskforce's Progress Report
The UK's AI Startup Roadmap (Startup Coalition, Onward, TBI)
Regulating Artificial Intelligence: The Risks and Opportunities (CPS think-tank)
Generative AI Policy Paper (Demos think-tank)
Open Sourcing the AI Revolution (Demos think-tank)