SEC Newgate UK appoints ex-Sky News/Bloomberg Head of TV Scheduling, Naomi Kerbel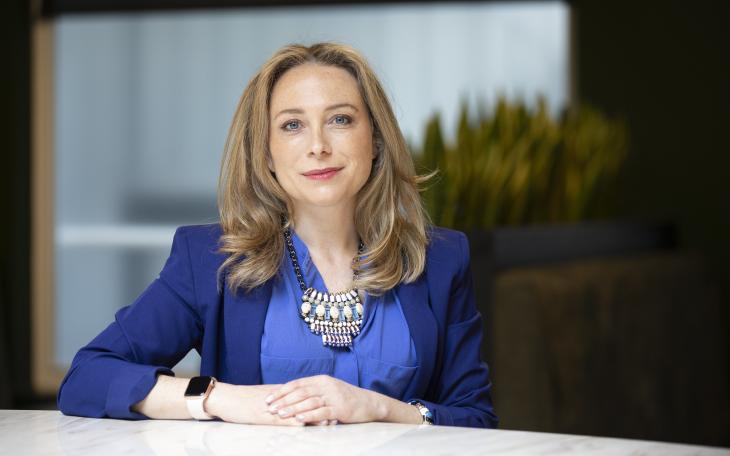 Naomi Kerbel, former Head of TV and Radio Scheduling and Special Projects at Bloomberg has joined SEC Newgate as Director, Communications. 
Kerbel has 12 years of frontline news management experience at Bloomberg, Sky News and CNBC. She will provide senior level counsel to UK and international clients, specialising in strategic communications with a particular focus on ESG and further developing SEC Newgate's broadcast and audio offer.

Prior to joining Bloomberg, Kerbel was Business News Editor for Sky, stewarding the coverage of major corporate and global market stories and pioneering the creation of multi-platform digital content for business and technology programming. For Bloomberg TV, Kerbel championed diverse leadership through the Business of Equality TV and digital news franchise.

Before journalism, Naomi was a Corporate Access originator for Goldman Sachs advising FTSE 100 clients in the Media and Retail sectors.
Kerbel's podcast Show Me The Way profiles women making a difference to lives of others. She is a judge for the Veuve Clicquot BOLD awards; an ambassador for Asia Women of Achievement Awards and a founding advisor for OK Mentor.
Commenting on the announcement, Emma Kane, Chief Executive of SEC Newgate UK, said:
"Our strength is in the diversity of our team, and the experience and expertise that each individual brings to every opportunity and challenge.  Naomi is a fabulous addition, introduced to the firm by a colleague, bringing a distinct perspective, and a wealth of insight from her career at Bloomberg, Sky, CNBC as well as her superb podcast series."