The Transport Decarbonisation Plan is finally here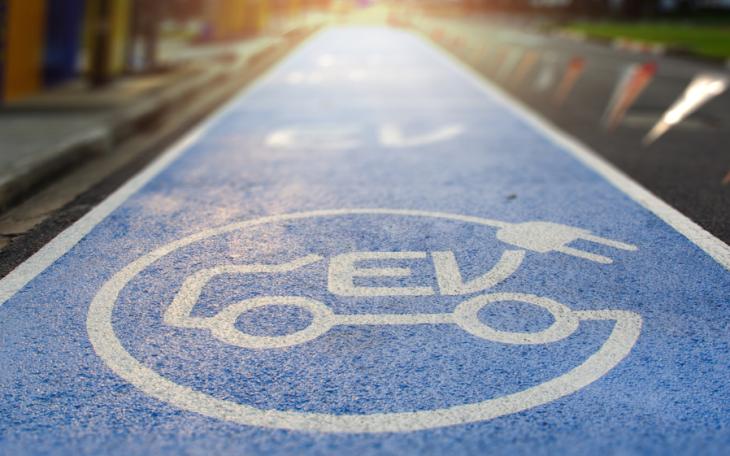 By Imogen Shaw
Today marks the long-awaited publication of the Government's landmark Transport Decarbonisation Plan for England.
The oft-delayed plan outlines the Government's targets, timelines and approach for decarbonising the UK's highest-emitting sector. In his statement to the Commons earlier, Transport Secretary Grant Shapps highlighted that the measures announced today include linking local infrastructure funding to solutions that cut emissions, improving public transport, increasing support for active travel, achieving a net zero rail network by 2050, net zero domestic aviation emissions by 2040 and leading the transition to "green shipping".
All domestic forms of transport including road, rail, shipping and flights are covered by the scope of the plan, which, controversially amongst some green groups and environmentalists, excludes international shipping and aviation from its remit.
Aviation and its impact on the environment has been held under the media spotlight of late, exacerbated rather than minimised by the severe disruption experienced by the sector during the COVID-19 pandemic. Alone, aviation accounts for 3% of global emissions but has been one of the world's fastest-growing sectors in terms of climate impact, and there is every sign this acceleration will continue in years to come, as countries across the world emerge from pandemic travel restrictions.
Domestically, the Transport Decarbonisation Plan includes a commitment to consult on a 2040 net zero target for aviation, which would cover all airport operations in England as well as all domestic flights. Simultaneously, the Government today launched the Jet Zero consultation, which commits the sector to a net zero emissions target by 2050 and sets out an action plan for how it can be achieved, something the Government press release describes in terms of "ensuring everyone can continue to fly for holidays, visits to family and business without contributing to climate change".
However, the plan makes no mention of calling a holt to airport expansion or capping growth in air passenger numbers – a measure recommended by the Government's independent advisory group, the Climate Change Committee (CCC). This omission will doubtless disappoint the CCC, and is likely also to raise the hackles of campaign groups from Green Alliance to Extinction Rebellion.
Another key announcement that has garnered some media buzz is the plan's inclusion of a ban on the sale of new diesel and petrol heavy goods vehicles (HGVs). The Department for Transport (DfT) will consult on proposals to phase out polluting vehicles weighing between 3.5 tonnes and 26 tonnes from 2035 and those weighing more than 26 tonnes from 2040. Provided there is private sector agreement that a faster transition would be "feasible", the plan leaves scope for these dates to be moved forward.
This announcement is a natural extension of the Government's existing policy of accelerating the timeline for a ban on new petrol and diesel cars, which has moved forward from 2035 to 2030. To accompany it, the Government is consulting on setting a mandate for car manufacturers to produce a minimum proportion of zero emission vehicles, which will rise in conjunction with the target dates for the petrol and diesel car sale ban and the later ban on new hybrid vehicle sales in 2035.
The plan also announces the Government's intention to lay legislation in 2021 to ensure all new private EV chargepoints meet smart charging standards.
While the Government's ambitions on road vehicles have been lauded, the response to the plan's provisions for public transport has been slightly more muted. The perception of the new measures for decarbonising public transport in some quarters is that, though positive, they are a little light on new content, relying heavily on the existing Ten Point Plan commitments of £5bn for walking, cycling and low-carbon buses, as well as the National Bus Strategy.
Nevertheless, despite anticipated sticking points, the plan has broadly met with welcome responses from industry and green groups, although concerns remain over issues such as the amount of funding available to develop new low carbon infrastructure projects. Shadow Green Transport Minister Kerry McCarthy went further in her response to the plan, criticising it for "failing to prioritise a sectoral deal for aviation conditional on climate action", and for cutting plug-in grants for EVs. She also called on the Government to announce a clear plan on the development of a nationwide network of public EV charging points, giving an indication of the line Labour are likely to take on the strategy going forward.
Time will tell whether basing the strategy in part on future transport technology developments will become a headache for the Government, but so far, it has every reason to be pleased to have finally got the Transport Decarbonisation Plan out of the door, in good time for hosting COP26 in November.