Ukraine fights to stem social media disinformation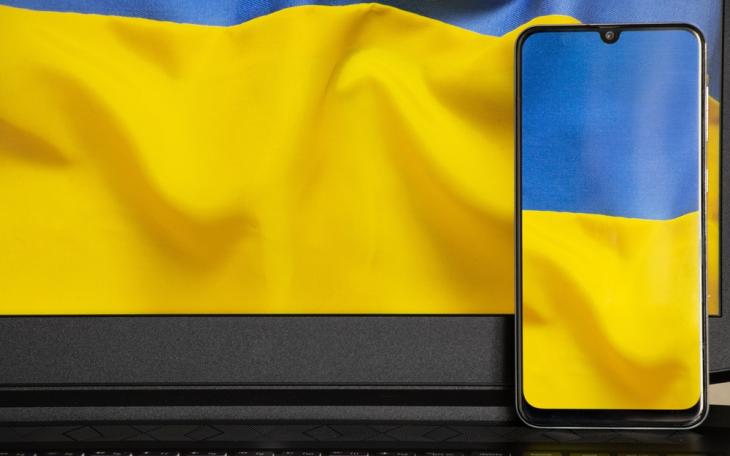 By Matthew Ford

One of the key objectives in any communication campaign is to frame the debate. That means ensuring public discourse takes place where you are strong and where your opponents are weak.  Essentially, you need to make certain that your story is the one being heard most loudly.
In this area Russia has failed and that's happened for several reasons.
War, invasion or special military operation?
Russia has been reluctant to even concede that the war in Ukraine is actually happening.
While the rest of world is talking about war and an unprovoked Russian invasion, Russia is instead talking about a "special military operation".
The purpose of the "special military operation", according to Russia, is to "denazify" Ukraine. This is a narrative that is particularly difficult for the world to swallow while Russia attacks Ukraine's Jewish President and bombs the Babyn Yar holocaust memorial site. Russia has chosen to try to frame the debate of the war in an area where it is very weak.
In order to maintain this narrative, Russia has gone so far as to warn media outlets and schools that 'referring to the ongoing military campaign as an "invasion", "attack" or "declaration of war" will lead to the offending website being blocked.'
By censoring its own media, and trying to 'sell' the war where it is weak, Russia has failed to frame the debate and has allowed the Ukrainians to tell the narrative instead, which they have done in an innovative and inspiring way.
Social media is key
For some time now social media has played an ever-increasing role in conflict and protest. From conflicts in Syria, Yemen and Iraq to the Freedom Convoy protests in Canada, social media is increasingly driving the narrative.
This creates problems for Russia in terms of framing the debate in Ukraine. While Russia is passing laws which would see people jailed for 15 years for spreading so-called "fake news" about the war, censoring social media is not so easy.
Russia has announced it will restrict access to Facebook, after Facebook began fact checking and flagging posts from several Russian news outlets. But Russians and Ukrainians have many options beyond Facebook.
Telegram
Telegram is a hybrid instant messaging service, founded by a Russian entrepreneur, with hundreds of millions of users, particularly in Eastern Europe. Messages on the platform are end-to-end encrypted, making censorship particularly difficult.
The Telegram channel @UkraineNOW, for example, boasts over 1 million followers and posts daily content on the war.
The Ukrainian Government also established the Find Your Own Telegram channel, which details captured Russian soldiers. With the Russian Government largely refusing to acknowledge any casualties or that there are Russian Prisoners of War, it is through Telegram that many Russian families have learned of the sad fate of their captured family members.
TikTok
The video streaming platform TikTok has seen an incredible rise in its user base over the past few years, particularly among younger users. Russia and Ukraine are no exception.
For the first time TikTok appears to be playing a significant role in driving the narrative of a conflict. The app is currently awash with footage from Ukraine.
And it seems that Russia has been less willing to censor the app than American owned apps like Facebook, Twitter, YouTube and Instagram.
This could be because TikTok is owned by Chinese company ByteDance Ltd. China has somewhat distanced itself from the conflict in Ukraine, abstaining on UN votes thus far. Nonetheless, Chinese Foreign Ministry spokesperson Wang Wenbin did feel the need to publicly state that "China and Russia are strategic partners, but not allies."
Whether ally or not, Russia may well be reluctant to censor a social media platform from one of its main strategic partners. However, a new 'landing law', which will mean all social media platforms must have a physical presence in Russia and register with their communications regulator Roskomnadzor, may make TikTok and other platforms more vulnerable to censorship in future.
What next?
Russia is taking extraordinary steps to conceal what is happening in Ukraine and to tell its own narrative. But it is largely failing.
While Russian President Vladimir Putin is often filmed looking remote and isolated, sitting at the head of an extremely long conference table, Ukrainian President Volodymyr Zelenskyy has taken the exact opposite approach.
He posts daily updates to his millions of followers on social media, usually filmed himself, where he is seen in close contact with his government and advisers. Each new video is its own act of defiance. President Zelenskyy clearly understands the social media age and its need for personal connection and engagement, whereas President Putin clearly does not.
In spite of the heroic defence of their country, it may well be the overwhelming Russian forces are able to defeat Ukraine militarily. But when it comes to the social media war, Russia has already lost.