Vaccine Passports – A new chapter for travel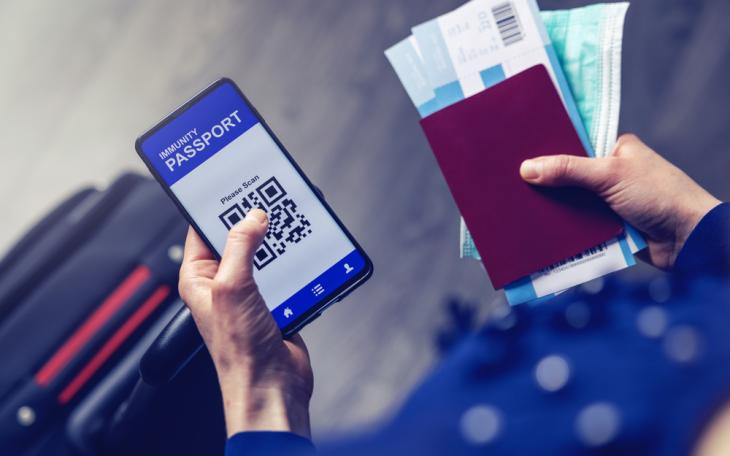 By Matt Redley
Following the year and a half that we have all had, we could all do with a holiday.
As European countries with advanced vaccination programmes struggle towards the resumption of safe international travel, policy-makers and travel companies are grappling with how to facilitate travel whilst managing the risk of infection.
To enable safer, COVID-secure travel, vaccine passports are being viewed by governments as the short-to-medium term solution to enable international travel whilst managing infection rates as best as possible in the process. Given that their introduction is designed to support the safe transfer of people across borders, many see vaccine passports as a significant step in the restoration of individual freedoms which were denied at the start of the pandemic.
However, vaccine passports have caused some commentators to raise ethical questions about the plans. Critics warn, for example, that vaccine passports could be viewed as a restrictive tool which creates a tiered society, ensuring that those who are unvaccinated, or cannot be vaccinated, will be denied travel. These considerations have prompted some commentators to dismiss vaccine passports as an dangerous experiment in further relinquishing liberties.
The UK Government has deemed that the arguments for vaccine passports significantly outweigh the arguments against. Following the Government's announcement in May that that the NHS COVID Pass can be used to prove COVID-19 status when travelling aboard, the UK Government has stated their intent to use proof of vaccination to facilitate travel as soon as reasonably possible.
This chimes with the EU's COVID-19 Vaccine Passport programme, which began the roll-out of their vaccine passport programme across all EU member states on July 1st. As with the UK NHS COVID Pass, the EU will enable those vaccinated to travel restriction-free throughout Europe, and will act as a certificate for EU citizens to prove their COVID-19 status, showing that they are either vaccinated, have produced a recent negative PCR test, or have recently recovered from COVID-19.
Between the UK and the EU, both sides are harmonious on the topic and are close to reaching an agreement. If a deal is reached, this would enable a system of mutual-recognition between the two systems and would facilitate an increase in travel and visitors between the two territories. This will come as a relief for travellers and a beleaguered European travel industry which is desperate to retrieve lost earnings and capitalise on pent-up travel demand this summer.
The roll-out of vaccine passports marks an exciting new chapter in the restart of travel, in which citizens will be asked to use a tool in its infancy to enjoy pre-pandemic freedoms. Countries outside of Europe will be watching the progress of the EU and the UK closely as this project develops.