Views from Welsh Labour Conference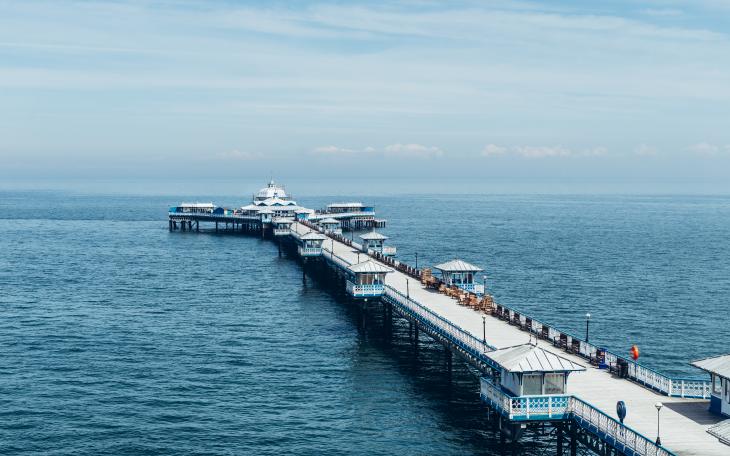 For about half an hour on Saturday morning in Llandudno, Mark Drakeford, had the entire conference hall captivated and hanging on his every word.
Having lost his wife less than two months ago, this was always going to be an emotive speech for the Welsh Labour leader. For the brief moment where his voice cracked when describing the "intolerable burden of grief", any one of the 100s of audience members were ready to put an arm around him. They were, however, not needed, as remarkably he managed to carry on, reminding attendees of their moral obligation to tackle head on the everyday issues that blight people's lives, to rapturous applause.
I felt grateful to be there, to witness what was surely one of his most memorable speeches to date.
Keir Starmer's speech was comparably less emotional, but still well received. Unlike last year, I didn't notice any refusals to take part in the applause. Starmer's pledge to give certain economic powers to Wales, where they'd have control over structural funds, went down very well with attendees.
There are clear differences between the two leaders; where Drakeford proudly boasted about his radicalness and his socialist roots, Starmer's speech seemed to be directed more towards the centre-ground. Despite this, the mutual respect between them was clear to see, even if Starmer refused to commit to Drakeford's plea to back electoral reform.
The differences between the UK and Welsh Labour parties were probably most telling when a motion was passed in favour of further powers for Welsh Labour from the national party. Exactly what that further devolution looks like remains to be seen.
One elephant in the room was health. Considering the conference was held within the Betsi Cadwaladr jurisdiction, a health board under special measures, the lack of discussion on health seemed a glaring omission. There seems to be a lot pinning on a Labour Government getting into power in Westminster and providing more funding, something Keir Starmer has not yet pledged.
Like the weather, people's moods were sometimes temperamental. Despite the 20+ point lead in the UK national polls, there were still a few grumblings. The recent Roads Review has left a bitter taste in the mouths of many. Speaking to members of the North Wales business community, there is genuine concern that the abandonment of the A55 improvements could have a detrimental impact on investment in the region.
Likewise, I was in attendance at two separate fringe events where a panellist was asked whether Keir Starmer was the right man to lead the party into the next election.
Despite these rare displays of disgruntlement, the mood over the weekend was largely jovial. It could have been the sea air, but more likely the fact that next year it looks very likely that we could have a Labour Government in power in Westminster, supporting their counterparts in Wales.
And that was very much the overarching message from conference, the UK Labour party is a Government in waiting – and everyone in attendance needs to do everything they can to ensure that happens.