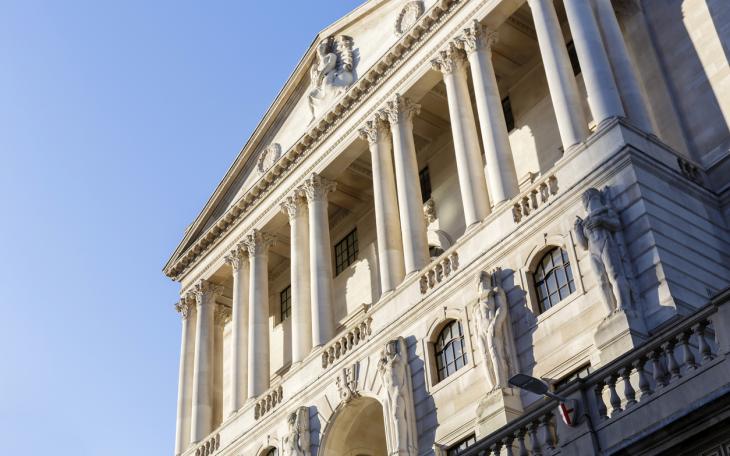 1989 was a big year for history fans. It was the year that brought, amongst other things, the end of the Cold War, the Game Boy and, of course, the largest single increase to interest rates ever seen - when they jumped 1.125% to reach a staggering 14.875%.
History often has a habit of repeating itself, or rather, providing a general sense of déjà vu. Now, as the West anxiously watches the Ukraine conflict and we sceptically await the Metaverse, the Bank of England has announced a 0.75% increase to interest rates – the biggest single rate hike since that fateful year.
By direct comparison, today's 3% base rate feels rather tame compared to the almost 15% of thirty-three years ago. But once you factor in the significantly higher levels of consumer borrowing (through mortgages) that exist today, the effect will be similar in terms of the impact on households. Indeed, the Bank of England's forecast was quick to stress that the country faces gloomy times ahead – while it will not be the UK's deepest downturn, it will be the longest, predicted to last into the first half of 2024. Unemployment is projected to almost double, rising to 6.25% as GDP drops 2.9% over eight consecutive quarters.
The Bank's Monetary Policy Committee is hoping that today's jump in interest rates will help contain rampant inflation – with prices increasing by 10.1% in the year to September as the cost-of-living spirals to ever more dizzying heights. It argues that it is a necessary, if brutal, measure intended to force inflation down to its 2% target, before damage to the economy becomes even more severe.
However, the argument that 'a stitch in time saves nine' is currently a hard one to make, with millions across the country left under the burden of higher prices and lower living standards. In wait for us are 1) the almost inevitable fall in house prices and 2) the upcoming autumn statement, which is expected to bring harsh tax rises and public spending cuts to try and get the economy back under control.
Following the announcement, Jeremy Hunt has warned there are "no easy options" to stabilise the economy, stating "the most important thing the British government can do right now is to restore stability, sort out our public finances, and get debt falling so that interest rate rises are kept as low as possible."
Politics fans will no doubt note that the second half of 2024 – now estimated to be when the UK might lift itself out of recession – almost exactly coincides with the next general election (as currently scheduled). As Sunak prepares to set out his plan to set the country back on track, he'll be hoping that history continues to repeat itself, and a Major '92 style resurgence is on the cards.