Weary Britons throw caution to the winds in a mad dash of holiday bookings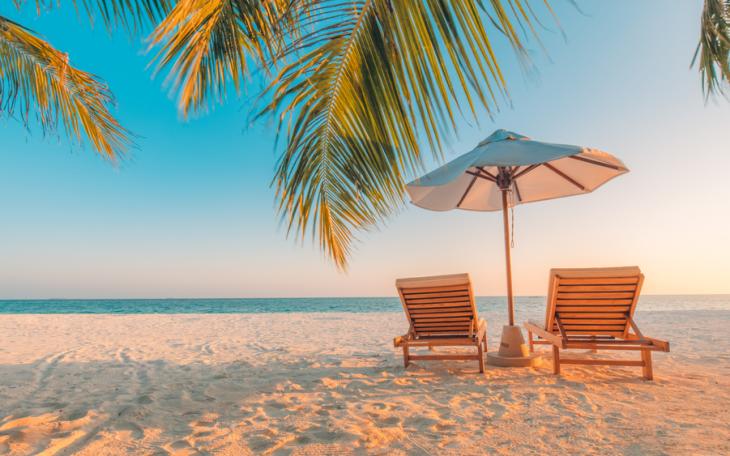 By Nick Jessup
Yesterday, the Prime Minister spelled out his plan for easing lockdown, as coronavirus cases in the UK continue to fall and the vaccine rollout continues apace. In his comments to the House of Commons, the Prime Minister used the word 'cautious' in some form at least eleven times, hammering home the message that the relaxation of restrictions is a slow and deliberate process.
The Prime Minister's statement reflects the actions of a Government learning from previous mistakes. Determined to head off critics from both sides – those that want reopening to happen faster (including a number of his own backbench MPs) and those that want a slower approach – the Prime Minister has opted for five weeks of wait between each of the four stages of lifting lockdown, and it is hoped (cautiously) that most restrictions will be a thing of the past by 21 June.
The people, however, have not necessarily heeded the message of caution. Travel firms including Thomas Cook and airlines like EasyJet have already reported a large increase in bookings, and Tui said that bookings increased overnight by as much as 500%. This comes despite the Health Secretary saying that the Government will be publishing a review of international travel on 12 April before any potential relaxing of the rules will be made to allow holidays abroad to resume. International holidays might be allowed as early as 17 May, but this, of course, requires the cautious relaxation of restrictions to proceed entirely as planned.
The travel industry will undoubtedly be buoyed by how keen coronavirus-weary people are to jet off on holiday abroad as soon as possible. However, some serious questions remain about how viable it will actually be to be able to go on holiday abroad so soon, as the Government's re-opening plan is predicated on the easing of restrictions not resulting in a significant spike in cases, or increased threat to NHS capacity. The Government is pinning much of it hopes on the vaccine rollout and that when the economy begins to reopen, the proliferation of the vaccine will ensure that the spike in cases seen after lifting restrictions in November is not repeated. With many people jumping the gun and booking quickly, even a short delay in relaxing restrictions could throw many travel plans into chaos and it is unsurprising that the Government continues to advise against booking any foreign holiday in the near future.
It also remains to be seen how other countries – including top holiday destinations like Greece, Turkey and Spain – handle their own vaccination rollout and easing of restrictions, and whether vaccination certificates become a pre-requisite for any international travel. Greece has recently called on EU leaders to embrace vaccine certificates, a move that the Greek tourism minister views as a vital for allowing mass travel to resume, but one that will not necessarily find favour with the bloc, which is concerned about creating a two-tier system of citizens' travel rights. With the speed of the vaccination rollout in the EU lagging behind the UK, and no scientific evidence existing so far that guarantees that vaccinated people, while not suffering from COVID themselves pose no transmission risk, popular holiday destinations may err on the side of waiting until vaccine proliferation assures their citizens of greater protection.
The Prime Minister's announcement yesterday was the clearest sign yet of a pathway back to a more normal life. Let's hope that the optimism of those who have eagerly booked a holiday is rewarded, and that we can all enjoy a summer free from plans wrecked by Covid. In the meantime, the continued cancellation cover provided by many travel operators will be a welcome safety net should the Government be forced to put the brakes on its plan to ease restrictions.