What's on the agenda as the PM visits India?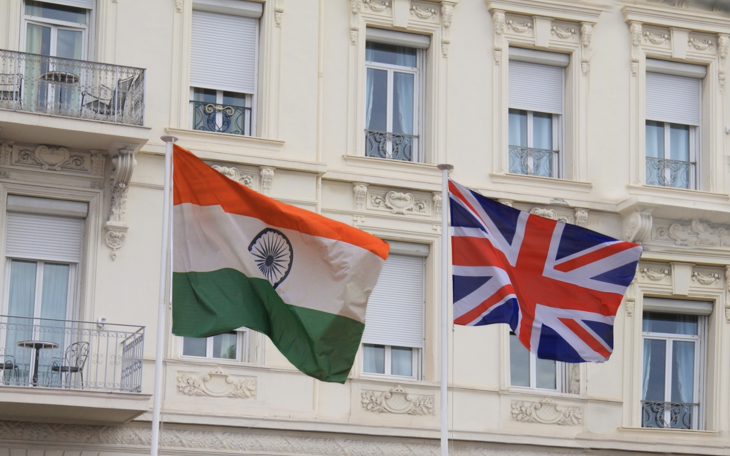 By Devi Santosh
Boris Johnson was hoping that all eyes would be on his visit to India today – his first since being elected in 2019. It was billed as a crucial diplomatic and trade visit, with hopes to entice India towards the West and wean the country off its dependence on Russian oil and arms as the war in Ukraine rages on, and of course to discuss a free trade agreement with his Indian counterpart, Narendra Modi. The trip, important as it is, threatens to be overshowed by events closer to home, with the continued fallout over the Prime Minister's conduct, whether he mislead the House of Commons and events surrounding 'partygate'.
As part of the two-day trip, we have already seen announcements of a raft of commercial agreements relating to trade, investment and technology, hailing a new era in the UK and India's partnership. Britain has made consolidating a trade deal with India one of its post-Brexit priorities as ministers, free from the European Union's common trade policy, look to gear policy towards faster-growing economies around the Indo-Pacific region. The Prime Minister has indicated his readiness to offer more flexibility with visas to India in return for a trade deal that could boost annual bilateral trade by billions of pounds.
India wants greater opportunities for Indians to live and work in the UK. Any trade agreement will be dependent on relaxing rules and lowering costs for Indian students and professionals coming to the UK. The UK on the other hand, wants to tap into the wealth of India's middle class and their fondness of premium products, including Scotch Whisky. There is also hope that India could become a customer of the UK's green technology and that service trade can be strengthened. This free trade deal would almost double exports to India and by 2035, boost total trade by £28 billion per year.
After a series of engagements in Gujarat throughout the day, Johnson will leave for the capital, Delhi, in the evening, wherein he and Modi are expected to hold extensive talks on Friday. Taking place against the backdrop of the crisis in Ukraine, the discussions will focus on a wide range of key bilateral issues, with an emphasis to further cementing the ties. The India-UK relationship was elevated to a Comprehensive Strategic Partnership during the India-UK virtual summit held in May last year. At the summit, the two sides adopted a 10-year-roadmap to expand ties in the key areas of trade and economy, defence and security, climate change and people-to-people connections, amongst others.
Meanwhile in Westminster, MPs will decide whether to investigate further on Johnson over lockdown parties held in No.10. The government wants to delay a vote on an investigation into whether the PM misled MPs. Labour is putting forward a motion to refer the Prime Minister to the Privileges Committee, to investigate whether Johnson has misled the House over his statements on the events - a resigning offence according to ministerial code. While the government has been keen to use this India trip to 'move on' from events surrounding partygate, Parliament seems to have other ideas. With the prospect of committee investigation into the Prime Minister's conduct, the reputational impact of his breaches of lockdown and subsequent statements continues to grow.