Case Study
In Conversation With... the SEC Newgate podcast series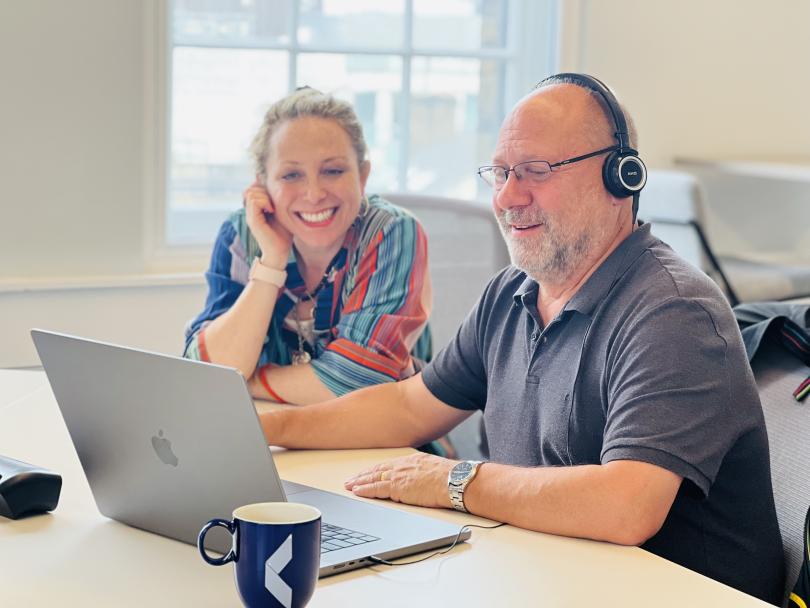 In Conversation With... the SEC Newgate podcast series
The SEC Newgate "In Conversation With" podcast series, began in 2022 and showcases business leaders who are making a difference to their companies, colleagues and communities.
Naomi Kerbel (formerly a journalist at Bloomberg and Sky News) hosts. Guests to date have included Nigel Pocklington, Chief Executive of Good Energy, Viviaine Paxinos, Chief Executive of AllBright and Faisal Hussein, Chief Executive of Synechron.
The conversations touch upon their leadership style, challenges, opportunities, and what they do to unwind.
Former Sky News journalist Naomi Kerbel hosts our podcast series, showcasing business leaders who are making a difference to their companies, colleagues and communities.
IN CONVERSATION WITH - THE SEC NEWGATE PODCAST SERIES
PODCASTS and LINKEDIN LIVE EVENTS
We can help you produce podcasts, LinkedIn Live and Twitter Spaces events. 
To date, we have published 11 editions of our 'In Conversation With' series. Catch up with all episodes here.
AWARD-WINNING
We've won or been shortlisted for 25+ awards in 2022/23 - we're currently shortlisted for PR Agency of the Year (Headlinemoney Awards 2023), Best Banking Communications Campaign (PRCA Awards) and ​Best Integrated Agency for Corporate and Public Affairs (PR Week Awards).
STRATEGIC ADVISERS
Our advice is delivered by over 1,200 professionals across five continents, providing clients with around the clock counsel and support, implementing campaigns locally, nationally and internationally
SEC Newgate at COP27
SEC Newgate was on the ground helping clients at COP27 in Sharm El Sheikh Egypt. We created this video to show the work we were doing out there.
Key contacts
The team below make our 'In Conversation With' series happen. Naomi selects and researches the guests, carefully curates the questions and conducts the interviews with Ottilie helping to record, edit and promote each episode. 
Related thinking
Related articles and insights from Naomi and our leadership communications specialists.