Allianz Trade in the UK & Ireland appoints SEC Newgate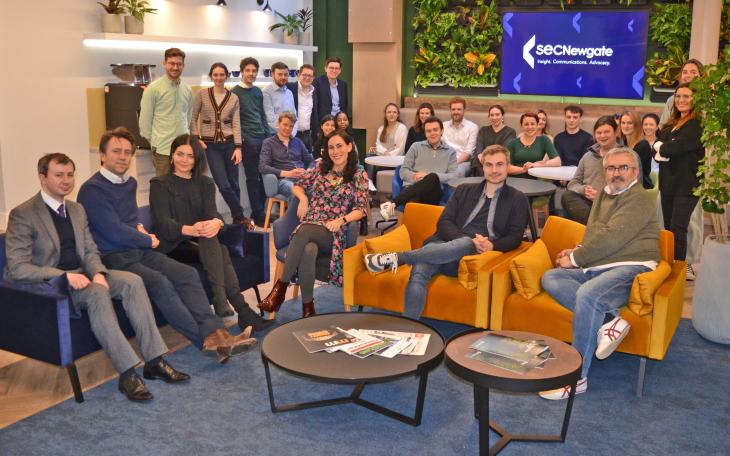 Allianz Trade in the UK & Ireland has appointed integrated communications agency SEC Newgate to promote awareness of its vital credit risk management services.
SEC Newgate will provide strategic media relations support to help inform businesses of the value-add that Allianz Trade's credit analysis and risk underwriting skills bring to trade credit insurance (TCI) policyholders. Taking care of trade credit risk decisions helps businesses expand with confidence at home and abroad, and protects them from late or non-payment in challenging economic conditions.
SEC Newgate won the brief following a competitive pitch involving four agencies. The team will be led by Director Vanessa Chance, with strategic counsel from Managing Director, Alistair Kellie and supported by Ian Silvera, Charlotte Coulson, Georgina Procter, and Jo Kent in the consumer team will provide support in the sector verticals. Sabine Tyldesley, Associate Director in the Advocacy national team, will provide political insights surrounding trade.
Allianz Trade is the global market leader in trade credit insurance (TCI) and a recognised specialist in the areas of surety, collections, structured trade credit, and political risk.
Adrian Russell, Communications Manager at Allianz Trade, said:
"SEC Newgate showed original thinking and passion for our brand when pitching for the brief. It is crucial we work with a partner who fully integrates with our business strategy, marketing, and lead generation activities. Allianz Trade is set for an exciting 2023 and I look forward to seeing what success we can create with SEC Newgate onboard."
Alistair Kellie, Co-Head of Communications at SEC Newgate, added:
"There has never been a greater need for trade credit insurance to support the business world in these uncertain economic times and we are thrilled to be working with Allianz Trade in the UK & Ireland. This is a great opportunity to leverage its long-standing heritage and unique economic insights to support businesses. We are delighted to be appointed and excited to get started."