Barriers to Community Land Trusts show why social value needs to rise up the agenda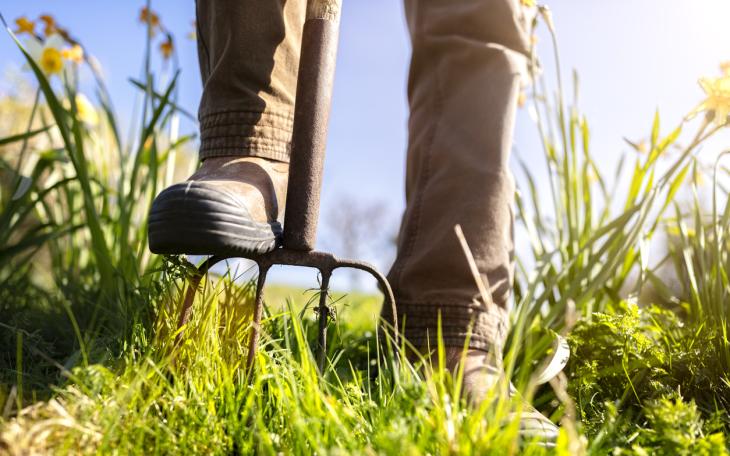 While you might not be familiar with the term Community Land Trusts (CLTs), you'll probably recognise the concept. They occasionally pop up in the media as an alternative form of housing and development, caricatured as something of a hippie commune in which people decide to band together, throw caution to the wind and do something wild like *checks notes* develop a community of affordable housing.
In more considered terms, in the words of the Community Land Trust Network (CLTN), CLTs are "democratic, non-profit organisations that own and develop land for the benefit of the community." The CLTN notes that they create affordable homes, community gardens, civic buildings, pubs, shops, shared workspace, energy schemes, and conservation landscapes. Run by ordinary people, the idea is that they enable a sustainable and cooperative way of living that doesn't rely on public or private sector provided housing.
Which doesn't sound at all that bad, really.
While CLTs are often looked upon with bemusement, they're clearly going mainstream. The CLTN's latest report into the sector was launched last week by none other than The Right Honourable Michael Gove MP, Secretary of State for Levelling Up, Housing and Communities.
Gove has always brought this brand of radical Toryism seeking to empower individuals and communities to the departments he's managed since 2010. Regardless of whether the policy worked in practice, ideologically speaking he has been consistent in proposed bold reforms such as free schools while Education Secretary, the abolition of the 12-book limit in prisons while Justice Secretary, and his whole-hearted embrace of levelling today. In keeping with liberal Conservative policies, Gove's embrace of CLTs – a sustainable form of self-sufficiency for communities – is absolutely on brand.
Far from being a left-wing 'hippie-esque' fancy – something that the Guardian-reading, tofu-eating Twitterati might like, you could say – it's a logical and attractive form of housing and community building that anyone, wherever they are on the political spectrum can get behind.
The report that Gove launched at the end of March found that industry partnerships could help communities to build at least 278,000 homes through replicable project types, including 30,000 homes on rural exception sites in partnership with housing associations, 20,000 using portions of urban regeneration or garden villages, and 117,000 homes in partnership with developers.
So, what's the problem? Everyone's in agreement, let's get cracking. Except…
In comments published by industry title Property Week, Ian Fletcher of the British Property Federation said that "the challenge CLTs face is acquiring land in the first place. As they don't have huge sums to pay for land, they often rely on land being endowed to them by local authorities and other public bodies."
Therefore, basically, under current 'best consideration' regulations all of these sustainable, affordable homes and communities could be undermined because public authorities aren't allowed to sell assets at an "undervalued rate", meaning that few schemes can get off the ground.
Fletcher went on to say: "CLTs generate significant social benefits and that should be an important part of the 'consideration', but often 'best consideration' is interpreted just as an economic exercise."
That rather neatly sums it up. Due to the way the planning system and our local and public authorities have developed, far too little importance is placed on the social value that potential new schemes can deliver. Particularly in an era of belt-tightening (to put it mildly) among cash-strapped local authorities, there's also very little that many bodies can do to change that.
For that reason, CLTs tend to be driven forward by hugely passionate and committed individuals who, when they succeed, usually do so against significant odds and at considerable personal time and effort. So, for now, CLTs aren't likely to break into the mainstream despite their benefits and attractions both in terms of increasing the affordability of housing and in creating sustainable and socially cohesive communities.
But the report is the latest sign of which way the wind is blowing – and it's demonstrating that social value, much like CLTs themselves, is increasingly recognised not as a fad among the tofu-eating Twitterati, but as an essential part of creating a more sustainable social and economic system.