Drakeford's vaccine shambles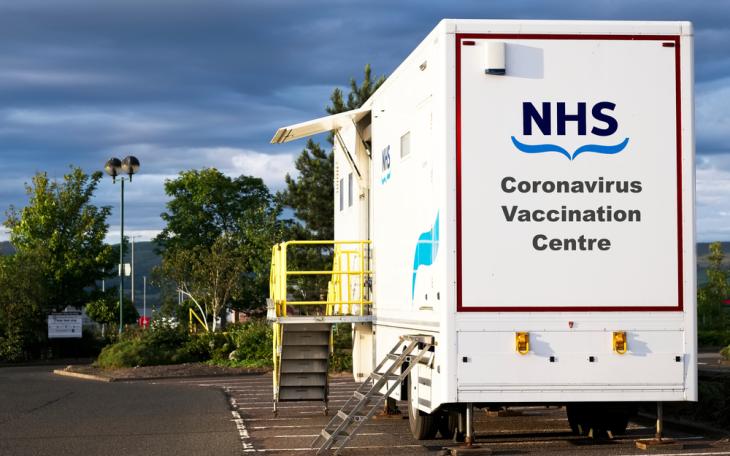 By Siân Jones
When Wales' First Minister, Mark Drakeford, let slip at the end of a drawn-out press conference last Friday that he was deliberately holding back supplies of the Pfizer vaccine so it would last until the first week of February, the media were incredulous. Why was the Welsh Government more concerned about keeping vaccine stocks on the shelves than injecting it into people's arms?
But instead of back-tracking, Drakeford doubled down. He carefully explained to a bemused Today Programme presenter, " It would be logistically very damaging to try and use all of that [ vaccine] in the first week, and then to have all our vaccinators standing around with nothing to do for another month."
After that performance, many politics watchers in Wales have been questioning whether it is Mr Drakeford who will be left 'standing around with nothing to do' following the Senedd elections, scheduled to take place in four months' time. Critics have long denounced Drakeford as an old-school authoritarian socialist, more concerned with regulations and processes than delivering actual outcomes on the ground.  This week's shambles – and the rare video rebuttal on Twitter posted by Drakeford's team implies that that's exactly what they thought it was, too – certainly seems to cement the impression of a politician in favour of regulations, controls, and prioritising 'the workers' over the health of the general public.
Having enjoyed buoyant approval ratings during the first phase of the pandemic and over the summer, the cracks have started to appear in Drakeford's boffinish but amiable persona. Before Christmas, he faced a media onslaught for banning the sale of 'non essential' goods in supermarkets. Then he was criticised for banning the sale of alcohol in pubs and restaurants  in the run-up to Christmas, with many closing as a result. 
These missteps are starting to be reflected in the opinion polls. The publication of the latest Welsh Political Barometer Poll, conducted by YouGov in January and published this week, has shown a sharp drop in Labour's fortunes, with support for Drakeford's party dropping by four percentage points to 34 per cent, which would leave Welsh Labour short of a majority.
So is Welsh Labour in trouble? It would be, if the Conservatives were able to mount an effective challenge. But so far, that has not been the case. Recent polling puts their support at just 24%. As Europe was the issue that divided the national Conservative party, so anti-establishment populism has become the issue that threatens to split the Welsh Conservatives. The latest opinion poll puts support for Nigel Farage's Reform UK on 5% - a sizeable chunk of potentially Conservative votes, with the newly registered Abolish the Assembly Party set to pose a further threat. The recently-completed Conservative Senedd candidate selection process has been widely criticised for favouring white males and anti-devolutionists over pro-devolution, centrist Tories and women – a key case in point being the centrist former leadership contender, Suzy Davies MS, failing to win a place on the South Wales West regional list.
This week has also seen an embarrassing incident come to light where Welsh Conservative Group leader Paul Davies, along with other leading Tories, held a 'meeting with drinks' in the Senedd after the alcohol sales ban came into force last December. Questions could be asked about the timing of this story and how it has  - conveniently for the Welsh Government – diverted media attention from the vaccines row.  However, it will not help the Conservatives' prospects so close to an election and the political futures of those involved remain uncertain.
Whether the Senedd elections will go ahead as scheduled in May is open to question, of course, and that – perhaps ironically - is likely to be a UK-wide decision. If the Police and Crime Commissioner elections are pushed back, it is more than likely that the devolved administrations would follow suit. In either scenario, it's likely Mark Drakeford still has time to reverse his fortunes – and the Welsh public, who have long accepted Labour rule as a fact of life, may be disposed to forgive him. But if Wales' unelected First Minister wants to win his own majority rather than being stuck in coalition limbo come the summer, he needs to sharpen up his act as well as the vaccine needles.