Fabrizio Romano – "Here we go!"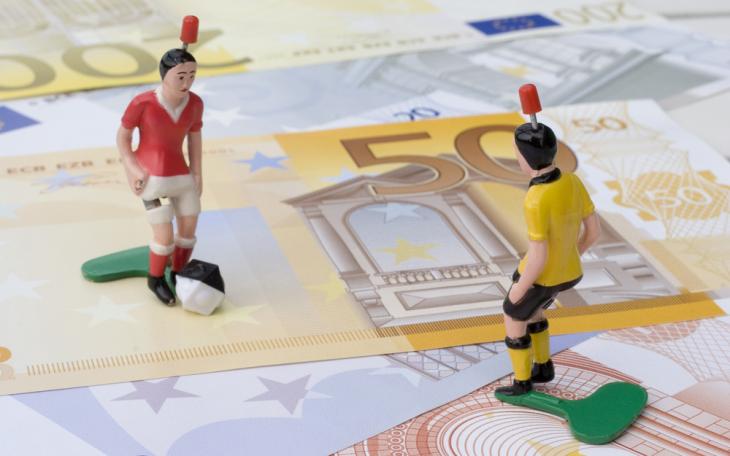 This summer was bided to be a somewhat quiet transfer window in the world of topflight football. With clubs suffering following a season with no turnstile revenue, reduced profits, stronger financial fair play rules and owners' budgets being vastly reduced, many expected a stagnant transfer market and very limited business. How wrong everyone was: this summer has been probably the most turbulent that I can remember, with headline moves for the likes of Ronaldo, Messi, Grealish, Sancho, Ramos and Lukaku, to name but a few...
Over the past few months, there has been excitement at almost every topflight club, with all involved in at least one transfer saga. And the man in the middle of it all: Fabrizio Romano. Romano has covered pretty much every one of those announcements and you will be hard pushed to find one he called wrong. He is a man in and amongst the chaos (particularly Twitter chaos), and whose reputation has grown tenfold in the past few months. Sports journalism is certainly a crowded market, but Romano truly has been able to stand out from the rest. 
Romano began as a sports journalist at the age of 18 at a small football website in his native Italy. By 19, he was already reporting for Sky Sports Italy. Now 28, he has carved himself a niche in being the go-to man for transfer news and has gone on to work for major broadcasters and The Guardian. He is most well-known for the work he puts in over Twitter, where he is the first to break almost all transfer news. Known for his trademark "Here we go!" saying, a Romano tweet has become a hallmark of a done deal. 
So how has he done it? Romano is trusted by the clubs, the players, the agents, the intermediaries, the public, and other journalists. His contact book is unbelievably vast and he spends his days on the phone, as well as visiting various hotels and training grounds. He has uniquely forged relationships with everyone in his industry – having perhaps an easier job than say a business journo, with Romano's work focused solely on a select few "companies". 
That said, it is an industry that garners more public attention than any other and with everyone having an opinion, as well as fans having vested interests, meaning a more critical eye on stories. It is an industry that is subject to endless rumours and gossip. Not one to speculate himself, Romano comments only when he hears deals are confirmed. He has an exceptional ability to deal with fake news himself, as well as spotting misleading sources, and he has a near perfect record in calling transfers. As is his revered reputation as the authority on transfers, you would imagine bookies have set notifications for his tweets, just so they don't miss out on his scoops. 
Hard work and trust are his codes and he says that during the transfer window he sleeps just five hours a night – between 5am and 10am. Besides that, he is awake and working across several leagues including the Premier League, La Liga, Bundesliga and Serie A (as well as select news from other leagues).
Twitter is Romano's main outlet, and he has utilised the platform exceptionally. In a year, he has gone from 1.3 million followers (August 2020) to a huge 5.2 million followers (September 2021). He has high engagement too, with his announcement post about Ronaldo receiving more than 615k likes (over 100k more likes than the official Manchester United announcement received). Romano has recently branched out into other platforms including having developed a podcast (called "Here we go!", of course), started up a Twitch channel to directly stream to fans, a YouTube account with daily videos, and has also begun posting on Instagram. This is of course on top of his regular columns in The Guardian and appearances on the likes of Sky.
Naturally, Romano's meteoric rise in popularity in the past few months has been boosted by the sheer number of superstars who transferred – a journo is only as popular as the content he can write about. Not content with just announcing the news, Romano has built up a follower base that he engages with personally, with followers often putting questions t to him about certain rumours. Romano takes the time to respond with whatever he knows, and it goes down well with the fans. 
He had a busy window, Romano, but there was one scoop I was very pleased he didn't have – Harry Kane. As a Spurs fan, I gingerly followed his feed as the ongoing saga between Kane and Manchester City bubbled on. I must say, Ben White's absurd £50 million move to Arsenal was a personal highlight of the window. 
For now, Romano rests, but come the opening of the January transfer window, he will be back again giving the fans what they want (or don't want) to know.