Home Secretary determined to brave it out as PM considers yet another ethics probe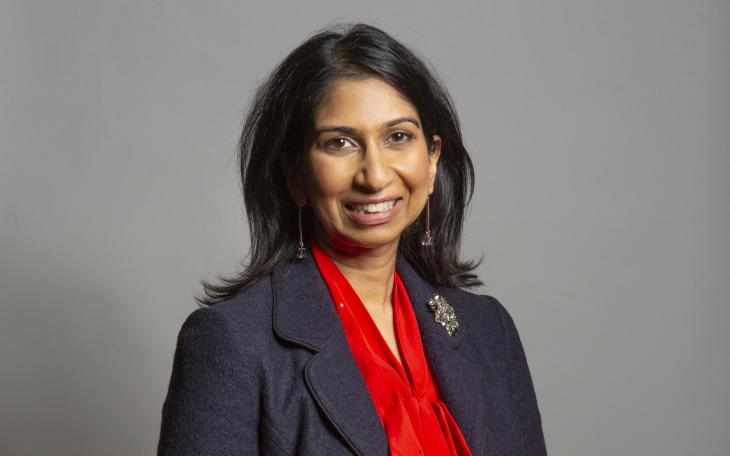 Over the weekend Rishi Sunak stepped off the plane bringing him back from the G7 summit in Japan and into yet another row about the behaviour of his ministers.  
The Home Secretary Suella Braverman stands accused of asking her civil servants to explore whether a private speed awareness course could be arranged for her, after she was caught speeding. Critics argue it would have been improper to ask the civil service to become involved in a private matter.  
Braverman insists that she is "confident nothing untoward happened" but came under sustained pressure in the Commons yesterday by refusing to address the question of whether she had spoken to civil servants or whether her special adviser had given inaccurate information to a journalist about the matter. 
Her non-denial denial in response to being pressed on both points by Shadow Home Secretary Yvette Cooper was a classic of the genre, providing an answer to a question, but not the question: "As I said earlier, in the summer of last year I was speeding. I regret that. I paid the fine and I accepted the points. At no time did I seek to avoid the sanction."  
It was a response that achieved the impressive feat of being simultaneously 100% accurate and 100% irrelevant.  
It recalled the infamous exchange between Jeremy Paxman and Michael Howard in 1997, when the then Home Secretary was asked twelve times if he had threatened to overrule the head of the prison service - not whether he actually did or not – with Howard repeating the same carefully formulated response as he found himself boxed into a corner.  
Braverman was not facing the full Paxman treatment, but she will have to answer the question one way or another, with the Prime Minister said to be considering whether to ask his independent adviser on ministerial interests to look into the matter. 
Another long-running investigation into ministerial conduct is the last thing Sunak needs. While his first six months in office have undoubtedly steadied the ship, they have also seen three senior ministers forced out of government due to allegations of impropriety: his fixer Gavin Williamson, his Party Chairman Nadhim Zahawi, and his Deputy Prime Minister Dominic Raab. Braverman herself had resigned just days before Sunak became Prime Minister for a breach of the ministerial code. 
The public can be forgiven for losing track of each individual case, but a continued drip-drip of them risks hardening a narrative that the Conservatives can't shake off after the political turmoil of Boris Johnson and Liz Truss that Sunak vowed to put behind the party.  
Braverman also poses a political problem that Williamson and Raab in particular – as committed Sunak loyalists – did not. Her appearance at the National Conservatism conference last week – and reports of Cabinet disagreements with her proposed policies to bring down immigration – all stoke a sense of a coming rupture.  
Braverman stood against Sunak for the leadership in last summer's contest and while she was eliminated early on has positioned herself as a standard bearer of the right of the party and its most senior representative in government. A well-timed principled resignation over immigration policy would burnish those credentials and set her up for another tilt at the leadership if the Conservatives lose the next election and are confined to opposition. But after having already had to give up the job once, she will not do so again lightly. 
However much she insists that she is focussed on the job, though, she will be looking nervously into her rear-view mirror at the prospect of an investigation – and having to answer the questions she so far has not.