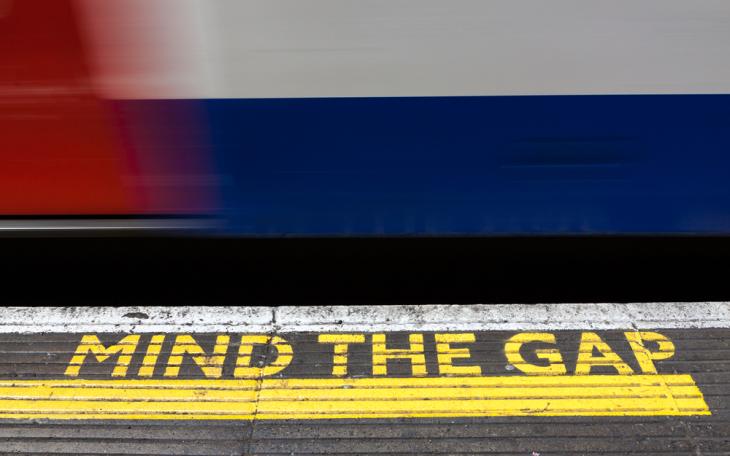 As colleagues have struggled into work – by bus, bike or on foot – not one has had any real understanding of what this week's strikes on London Underground, called by the RMT union, are about. Tuesday and Thursday saw no tubes running at all, with a late start (too late for rush hour) on subsequent days. Bewildered tourists, enticed back by Sadiq Khan's claim that London is Open, must have felt short-changed as they found stations firmly shut and buses bursting at the seams.
Trying to get clarity on the issues at stake is far from easy. The well-trodden narrative of greedy, militant tube workers on 'inflated' salaries (media code for 'more than they are worth' coined by hacks earning far more) has been given added spice this time round, after a photo of the RMT's Assistant General Secretary surfaced in which he is pictured, standing next to 'pro-Russian separatist' Alexander Mozgovoy. The photo, which was taken on a trip to the disputed Donbas region of Ukraine in 2015, has led to some in the press dubbing the trade union 'Putin's apologists'.
Seems no story is too big or small these days to shoehorn in a reference to Ukraine. Cue Richard Tice, Leader of the Reform Party and former UKIP MEP: 'Greedy selfish RMT Union members make Londoners suffer Tube strikes whilst we all try to support Ukraine'. I had not previously appreciated that my capacity for sympathy, or indeed for knowing right from wrong, could be compromised by an inconvenience of this nature.
So what is the strike about? It centres around measures that the Mayor is being required to take as a condition of emergency funding for Transport for London (TfL). Last month, central government advanced a further £200 million to keep trains for a further four months, taking total emergency Covid aid for TfL to £5 billion. With passenger levels still below what they were before the pandemic, the funding letter makes clear that any long-term capital funding to keep TfL afloat is dependent on identifying and delivering cost savings of £400 million in the next year as well as revenue raising initiatives. Sadiq Khan has additionally agreed to conduct a review of TfL's pension scheme and to cut underground staffing levels by around 10%, by not replacing station workers when they leave or retire.
And that is the nub of the strike action. The RMT asserts that the pension scheme will be 'raided' and 600 job cuts are on the way. TfL notes that no changes have been proposed to pensions or terms and conditions and nobody 'has or will' lose their jobs because of the proposals. Question: if a role is not filled when someone leaves, is that a job cut?
It's not clear how this will all end, or indeed whose interests these strikes serve. Clearly not those for whom working from home is not an option: health service workers, those in retail and hospitality, construction teams and the like. Nor particularly Sadiq Khan and all those Labour candidates standing in London's local elections this May: what do these strikes say about Labour's ability to deliver decent public services? Nor, in the long term, can it benefit tube staff themselves.
Perversely, the party that holds all the cards here is central government. Faced with a capital city that is increasingly left-leaning in its outlook (both Westminster and Wandsworth are serious Labour targets this May), strikes of this type only serve to reinforce its belief that finite resources could be better spent elsewhere and on more grateful communities. As Grant Shapps, Transport Secretary, pointed out: 'Given the government has provided almost £5bn to protect services & TfL jobs throughout the pandemic, this is no way to repay hard-pressed taxpayers'.
Let's hope that sense prevails – on all sides. Economists estimate that the impact of each strike day is about £50 million on London's economy. Yet, as Sadiq Khan told Labour Party members in October 2020: 'telling those people responsible for heroically keeping London moving throughout the pandemic that now is the time they need to pay more into their pension funds strikes me as neither fair nor reasonable. It is not their fault the pandemic struck and they have acted heroically.'