Osaka's choice should make us all think twice about how we perceive elite athletes and the industry that sells them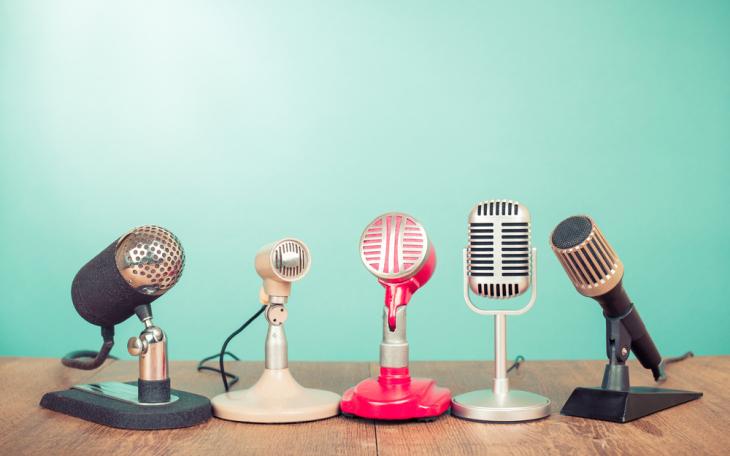 By Emily Church
After many years of contentedly focusing on Pimms and strawberries rather than *actual* tennis tournaments, I was intrigued to see a furore kick-off when the world's number-two female tennis player Naomi Osaka won her opening match in the French Open only to face controversy when she declined to speak to the media, citing perfectly reasonable justifications.  Cue a tirade of criticism that I could repeat here but, suffice to say, the prevailing sentiment was largely along the lines of 'who the hell does she think she is?'
This was, without a doubt, the wrong question to ask.
Osaka's initial announcement – made tellingly via her own social media account rather than the official sanctioned channels of the Grand Slam organisers – has now escalated to the point where she decided this week to withdraw from the contest completely; a decision that, if her wishes to pause media interviews had been respected, she might never have been forced to make. Even fair-weather tennis fans like myself can see that the removal of one of the world's best tennis players from such an important tournament is to the detriment of everyone involved and to the sport itself. Whilst traditionalists may cry foul and insist that Osaka should have taken the official route for such an announcement, it is glaringly obvious to others why she did not – if this was their public reaction, what coercion and bullying might she have faced had she taken the discussion to them behind closed doors?  Sporting events globally have faced delays and cancellations due to the current pandemic just like any other industry and will undoubtedly have lost considerable sums of money. A stalwart tennis institution such as this one will likely have been impatient to get back to normal and back to earning money – a star player asking for time to regain her mental equilibrium would, quite simply, get in the way of that.
Of course, the contractual obligations will not have helped matters and are at the crux of this row. Osaka will have signed numerous deals which require her presence at specific media events – deals which she will have been paid handsomely for. If Osaka can back away from media interviews and appearances which are stipulated in her contract without consequences, this has serious repercussions for the sports industry which is based on the time-honoured financial model of wealthy sponsors paying big money to have top athletes wear their products and appear publicly at certain times and locations with visible brand collateral. This realisation invites the inevitable question – was the press conference a chance to 'speak to the fans' through the media, or simply a chance to have sponsor's logos on screen and broadcast around the world? You could argue for both, but that would mean acknowledging a cold financial reality about the sports world that many sponsors would rather we didn't focus on – because it doesn't create an emotional connection, and it certainly doesn't sell t-shirts or tickets.
Because on the face of it, what has really happened here that is so terrible? Female tennis players and indeed female players of any sport are subject to a horrendous amount of misogynistic abuse either from the social media beast or from the sporting press itself (something which male players are spared although they certainly receive a different kind of abuse). In Naomi Osaka's case, she also endures racial abuse on top of the misogyny targeted at her. Anyone who blames her for taking steps to protect her mental health should try to imagine themselves in the (admittedly expensive) well-worn tennis shoes of a young woman trying to navigate the kind of pressure most of us will never have to experience in our lifetimes. It is easy to forget that athletic talent is not synonymous with invincibility, and we don't 'own' sporting stars just because we buy tickets to watch them.
Sponsors and event organisers seem to be reading the room in any case. A chorus of media statements from various sponsors including Nissan, Nike and Mastercard have now appeared, all which express support for Osaka and urge her to take care of her mental health. Anxiety and depression have been swept under the rug for decades, so it is heartening to see recognition from some of the biggest household names in the world, superficial or otherwise, that Osaka's mental health is a)important and b)worth protecting at the expense of marketing opportunities. We will need to watch closely however to see if this is an attitude that lasts when the media glare has moved on.
Andre Agassi shocked the sporting community when he revealed in his autobiography that he self-medicated with crystal meth during his tennis career after facing crushing pressure to 'be the best.' But of course, this public admission was made at a time convenient to the tennis establishment – after his retirement, where the match and press conference schedule couldn't be disrupted. How different could his life have been if he had been given the space to protect his mental health? This is the right question to ask. Thanks to Osaka's brave stand this week, the door has been opened on a future where we might never have to ask that question again.