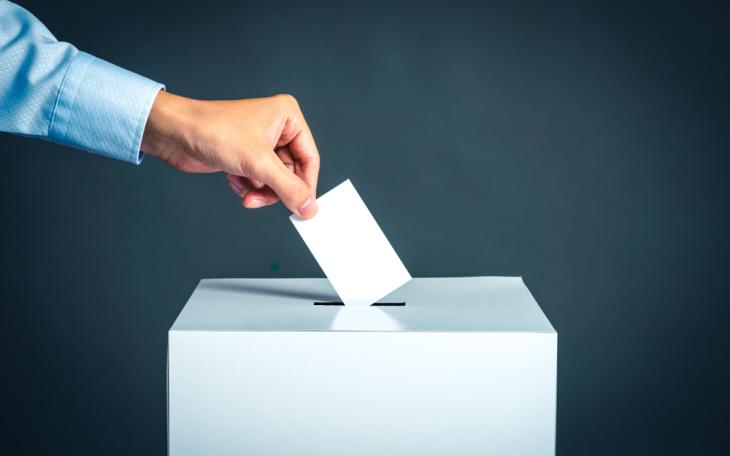 Unless you're a member of a trade union, it may have passed you by that two of the UK's largest unions are currently holding elections for their next General Secretaries. The winners of these elections will have a key role to play in shaping policy around the future of work post-pandemic, as well has having a practical impact on the working lives of millions of people around the country.
Nearly six and a half million people in the UK are members of a trade union, and while this is significantly lower than in previous decades, union membership rose in 2017, 2018 and 2019, particularly within the public sector.
Unite the Union represents around 1.4 million workers in the UK and Ireland. While it is a general rather than industry-specific trade union, Unite's members are primarily drawn from construction, manufacturing, transport and logistics, energy and utilities and food and drink. The GMB has around 620,000 members from the NHS and local government through to retail, utilities, security and social care. Both organisations have been active recently in campaigning and taking industrial action against large organisations' 'fire and rehire' policies, in calling for pay rises for key workers in health, education and local government and in lobbying government for support for UK manufacturing and new green jobs.
Significantly, both unions are affiliated to the Labour Party, meaning that they contribute money from a separate political fund paid into by members to support Labour campaigns and candidates. Both unions have parliamentary groupings and work closely with Labour MPs to raise issues in Parliament. Alongside this, the unions both appoint members to sit on Labour's National Executive Committee (NEC), the party's governing body which oversees its overall direction and policy-making process. A change in the political direction of either Unite or of the GMB could well have influence on the political and policy priorities of the Opposition.
Unite's General Secretary election sees four leading candidates currently vying for branch nominations to meet a qualifying threshold before 9 June. Three are seen as being on the left politically, leading to the potential for a split left-wing vote and a closely-contested result. Candidates have also previously expressed different appetites for engaging with factional struggles within the Labour Party, which could have implications for Starmer's leadership and relations with the union.
At present, candidates include:
· Steve Turner, currently an assistant general secretary representing the union's manufacturing sector and a longstanding regional and national organiser, who narrowly beat Beckett for the support of the United Left grouping within the union;
· Howard Beckett, also an assistant general secretary leading the union's political and legal departments and responsible for the chemicals and pharmaceuticals industries, and a member of Labour's NEC, who was recently suspended by Labour pending an investigation into a tweet about Home Secretary Priti Patel;
· Sharon Graham, an experienced trade union negotiator and head of Unite's Organisation and Leverage Unit, with an active support group called Workers' Unite;
· Gerard Coyne, a former Unite regional organiser in the West Midlands, who stood against outgoing general secretary Len McCluskey in 2017, and is seen as a more centrist or 'Labour right' candidate for the role.
Ballots have already gone out for the GMB's general secretary election following the resignation of former incumbent Tim Roache last autumn and the receipt of a challenging report by Karen Monaghan QC following an independent investigation into sexual harassment and the union's organisational culture.
Three candidates are contesting the role, including two women, either of whom would make history as the union's first female General Secretary. The candidates include:
· Rehana Azam, current national secretary of the union and a vocal champion of the union's need to act on the Monaghan report;
· Giovanna Holt, a senior organiser in the North-West and Ireland region and former Asda shop steward;
· Gary Smith, the GMB's Scotland Secretary and former gas industry worker, is seen as the favourite of GMB's regional organisers, but LabourList reported last month that he has been the subject of bullying complaints.
The GMB will announce the result of its election on June 3rd, while the new Unite general secretary will be announced in late August. Whatever the results, the winners will face a tough challenge both in day-to-day industrial relations as businesses continue to struggle due to the pandemic and in influencing policy with a government that has not been particularly receptive to the trade union movement.