Is Proptech the future of healthy homes?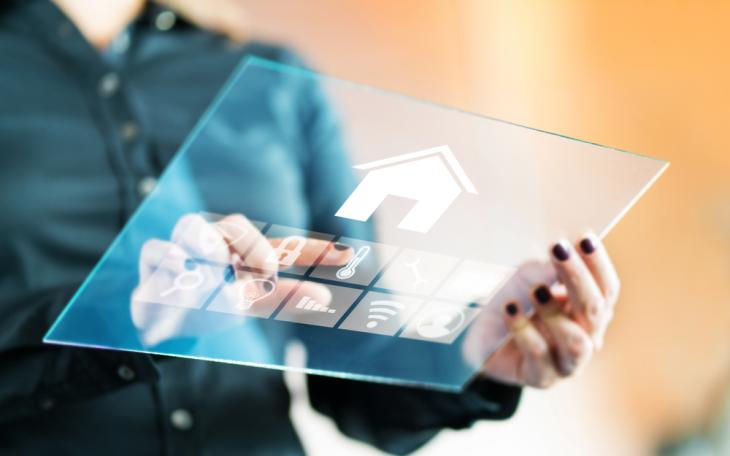 By Laura Sears
In the past 18 months, our mental wellbeing has been challenged like never before. But as a result, we have learned to prioritise it far better. And as most of us have spent a lot of this time indoors – up to 90% (though I swear sometimes it feels like more) – maintaining a well-balanced environment is a significant health consideration.
Research has highlighted how different types of lighting can inform our moods, whilst access to good air quality can radically improve our health. How, therefore, can these core features become cemented in our buildings' design? How can we maximise these and promote healthy buildings that can sustain wellbeing?
A 'healthy building' refers to that which supports the physical, psychological, and social health of people in the built environment. It is one that considers the impact of its environment on those spending time in it, for work, for leisure, or to live. Not only that, but the business case for healthy buildings has also become a critical focal point in the real estate sector.
Proptech – property technology – is proving to be an effective solution to many of these concerns. Its many applications have enabled building owners and managers to create safer environments for their occupants, integrating existing infrastructure and connectivity to successfully create a real-time view of a building's environment.
Air quality plays a vital role in human health - World Health Organization (WHO) data shows that nine out of ten people worldwide are breathing air above WHO guideline limits for pollutants. One can do several things to improve indoor air quality, but it's impossible to address the potential dangers a building's occupants face without the relevant data.
That's why environmental sensors are so crucial, using algorithms and intelligent particulate sensors to identify a host of toxins. Used alongside properly controlled ventilation and filtration, and even the deployment of disinfectants to reduce pathogen transmission within buildings, measures like this could go a long way to helping reduce the spread of airborne viruses, such as Covid-19.
In Toronto, an AI firm has developed a non-invasive Covid test which scans a finger to tell if the blood is positive for the virus, which could be a cheaper and quicker way to roll out technology perfect for high footfall environments like sports grounds, schools, and airports. It's currently in trial, but the demand will likely be extremely high as we continue to open our stadiums, offices, and borders. I for one welcome something other than a cotton swab up my nose, especially if it means I can do it in one minute instead of waiting for 30.
Proptech has evolved to become a critical part of providing comprehensive, high-quality building services. It is a tool for enhancing the quality of life for occupants, even more so with the health risks posed by the coronavirus pandemic.