Purpose on Payday May 2023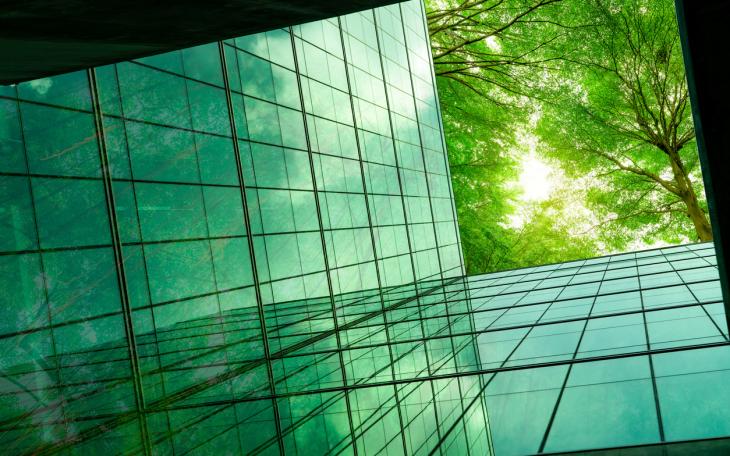 SEC Newgate's View
The race is hotting-up as countries and companies compete to both save the planet and generate significant profits.
Last year, the US made headlines with its Inflation Reduction Act, stumping up an unprecedented $391 billion in funding to attract corporates. Other countries have recently begun to follow suit. France this month was the latest to introduce a package of green measures aimed at attracting investment and boosting the country's industry. President Macron estimates that their initiatives could unlock an additional €23 billion of green investment by 2030 and create 40,000 jobs. That's in addition to the EU's Green Deal yet to come into force, which has the sole purpose of supporting Europe's climate sector.
So, what's the UK's play on sustainability and growth? One part of it was unveiled earlier this month as Chancellor Jeremy Hunt announced his hotly anticipated semiconductor strategy – technology recognised as essential for the UK's future economy. To support the sector, the government has made a £1 billion commitment, an amount that has been met with criticism from some sources for being light in detail, light in substance and light in ambition.
For context, the semiconductor industry today is estimated to be worth $1 trillion and is expected to grow significantly. With the industry currently facing major supply shortages, the UK's lack of significant support is likely to have far-reaching consequences. Many were hoping that the UK would go down the route taken by the US with its Washington CHIPS and Science Act committing $52 billion. The UK's offer appears rather small fry.
The race for electric vehicles is being driven by increasing consumer demand and the potential for substantial profits. Jaguar Land Rover, one of the UK's best-known brands, is currently subject of a tug of war. Given the failure of Britishvolt, whose founder Orral Nadjari appeared on Sky News this week criticising the government and singling out Prime Minister Rishi Sunak. The UK Government can't afford many more bad headlines. Well, brace yourselves for Arrival – the British electric van startup, once seen as to be the British answer to Tesla but now appears to be heading across the Atlantic, attracted by the Inflation Reduction Act.
Despite these challenges, there is some hope. Research this month by the Climate Change Committee (CCC) suggests that if the net-zero transition opportunity is seized it could transform many parts of the UK economy. The CCC estimates that between 135,000 and 725,000 net new jobs could be created in low-carbon sectors such as buildings retrofit, renewable energy generation and electric vehicles. To date, 250,000 jobs have already been created by the green economy transition.
With COP26 in Glasgow a distant memory – both in terms of the time, and the lack of action taken since – hopes have been high for the upcoming COP28 summit this year. But this month there has been criticism of the host UAE's approach as "very dangerous" and a "direct threat to the survival of vulnerable nations" (not my words, but the words of the UN's former climate chief, Christiana Figueres). It's too early to judge how COP28 will progress. But there is already concern about the potential presence of Syrian President Bashar al-Assad and worries about the potential for Russia and China to derail the discussions. This, despite the fact that 2023 is expected to see yet more record temperatures.
Belief in a common global resolve to turn the tide on climate change was further hit following this month's G7. The communique out of Japan featured significantly watered-down language on the phasing out of oil and gas as an energy source.
Activists are continuing to take matters into their own hands. The relentless Just Stop Oil slow marches that are seeking to cause political change, or disruption are targeting multinationals deemed damaging to the environment. Shell, Barclays, and Blackrock are just some of the companies that this month experienced protests at their AGMs. Expect more of this in the future. A report from the NGO Carbon Tracker demonstrated that major asset managers are increasing their investments in oil and gas companies and that more than 160 funds labelled "ESG", "sustainable", or "climate" hold more than $4.6tn of shares in 15 oil companies.
The Road Ahead
By Sara Price
The build up to London Climate Action Week (LCAW) has started. Now in its fifth year, the week-long event takes place from 24 June to 2 July. This year there are four themes that cut across sectors to encourage collaboration. They are: 1) Accelerating the global clean economy; 2) Delivering fair inclusive and just climate transitions; 3) Expanding networks for Whole of Society Action; and 4) Creating a greener London with and for Londoners.
With a plethora of event to attend, LCAW provides an exciting opportunity to take part in discussions and meet those at the forefront of the climate action agenda. For details on how to get involved see: Home | London Climate Action Week
The Energy Bill continues its passage through the House of Commons (legislating for energy production and security, and the regulation of the energy market) amid concern from backbench Conservative MPs around the impact on consumer's bills from a hydrogen levy. A possible Conservative backbench rebellion looms on the issue following a report by the think tank Onward that suggested supporting 10GW of low carbon hydrogen production could cost £53 billion over 20 years.