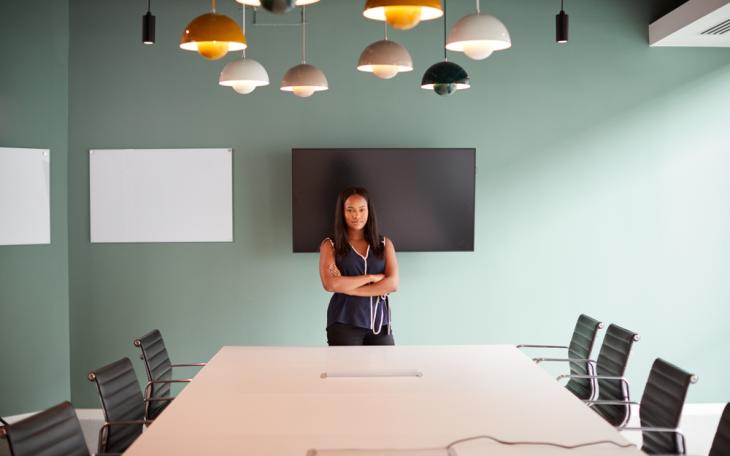 By Elisabeth Cowell

Research consistently shows that companies with a higher percentage of female leaders outperform those dominated by men.
Most recently, a study published by the House of Commons highlighted that companies in the top quartile for gender diversity on executive teams were 25% more likely to have above-average profitability than companies in the bottom. This built on research released in 2020 from the Universities of Glasgow and Leicester which showed that companies with more than 30% female executives were more likely to outperform companies that don't.
Yet these compelling messages do not appear to have trickled down to all investors. This month, we unfortunately saw extensive reporting on the barrage of sexist comments made towards Aviva CEO Amanda Blanc, from her own shareholders at the insurer's Annual General Meeting. Shockingly, three separate misogynistic remarks were made at the event. This is despite Aviva, under Blanc's two-year leadership, having returned £4.75 billion from the proceeds of eight business sales to shareholders.
This in turn has led to calls for investors that behave inappropriately to be threatened with a lifetime ban from AGMs. Measures for AGM invitations to explicitly highlight that racist or misogynistic comments will not be tolerated are also on the cards. Blanc believes the abuse she faced will have repercussions for how the meetings are conducted in the future and was quoted as saying that "it is not right for somebody to be criticised for their gender, sexual orientation or ethnicity." So watch this space – change is afoot.
But misogynist views of women in business are not only held by investors. A study of 1,149 managers across the UK by the Chartered Management Institute found that there was passive, and even active, resistance to gender equality from male bosses in many companies. Add to this the fact that analysis of 3,895 publicly-listed companies globally, representing 102 million employees worldwide, has shown that women comprise only a fifth (20%) of executive team members, 13 companies (6%) have a female CEO, and 27 companies (13%) have a female CFO, and it's clear that this particular ESG principle is not yet having an impact even at the top.
Unfortunately, we've all seen reports of resistance to other ESG principles as well. A recent poll of investors by Danske Bank shone a light on male scepticism towards sustainable investing, with 23% of the men surveyed saying that they thought ESG had a "decidedly negative effect on returns" compared with just 10% of women.
On a positive note, it is inevitable that sentiment – or the outward expression of it - will eventually change, even if it's driven more by a stick than a carrot. Just last month, the FCA issued its policy statement and final rules on diversity and inclusion on company boards and executive management, namely that companies will have to have a "comply or explain" statement on whether they have met the requirements for 40% female representation on the board, at least one of the senior board positions (Chair, CEO, SID or CFO) to be held by a woman and at least one member of the board to be from a minority ethnic background.
It's also up to business leaders – male and female – not to take it for granted that the benefits of green business and female representation at executive level are broadly understood and accepted. Consistent communication is still required to drive sentiment change.
In other news, this week has also seen a resurgence in ESG scrutiny with HSBC banker Stuart Kirk facing criticism, and suspension from his job, for comments about the financial risks of climate change and the validity of ESG measurement of climate risk. His point was memorably summarised with sound bites such as 'who cares if Miami is six metres underwater' to illustrate the point that climate change mitigation is as important as ESG.
Blackrock's former CIO for Sustainable Investing, Tariq Fancy, has also joined the debate saying that Kirk is helping infuse honesty into the debate.
Yet many other commentators, including HSBCs leadership team, have tried to distance themselves from the speech saying Kirk's views run counter to climate change science.
The point that ESG is not the same as actual impact has been made before and has some validity. This episode once again illustrates that net zero and ESG as a reporting tool to push for corporate behaviour that is aligned to the Paris goals is not without its critics, but it also highlights just how mainstream sustainability is and how those pushing contrarian views are now broadly seen as being on the wrong side of history. Had the debate surfaced as little as five years ago the reception could have been very different.