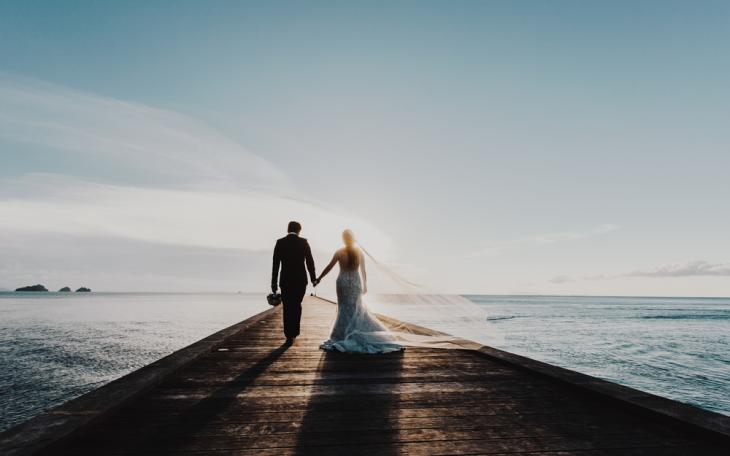 By Emma Goodwin, Account Director
I got married on 6th March. I also got lucky. Because, just over two weeks later, 2020's wedding season shut down before it had even really begun. With around 250,000 weddings taking place every year in the UK, our countrywide lockdown has meant that an awful lot of dream days have gone out of the window.
While the last four months hasn't been quite the start to wedded bliss I was expecting, I can't help but be relieved the big day is out the way. They say that planning a wedding is one of the most stressful things you can do (personally, I disagree – though that's a different conversation), but with three friends' weddings now postponed until 2021, I've seen first-hand what a logistical nightmare it is to rearrange the entire day. 
However, as of 4th July, wedding season is back on. While happy couples might now be able to say 'I do', it won't quite be the all singing, all dancing affairs that so many have planned.
Current guidelines state that ceremonies can top out at 30 people (that's including the bride and groom, guests and staff!), all socially distanced and wearing masks – naturally. The day also shouldn't include food or drink, singing, loud music, or, of course, hugging and kissing. Traditional seating may also be rearranged, and venues are being encouraged to mark floors with tape to ensure social distancing rules are followed.
So, what does that mean for the bride and groom's big day? Well, no walking down the aisle arm in arm with a loved one (unless you live in the same household of course), and broadly, no wedding reception, i.e. the fun part. Essentially, get it over and done with as quickly as reasonably possible. Romantic, eh?
But with no indication of when 'normal' wedding service may resume, there are two things we know for sure. First, weddings will be looking rather different for a while. And second, summer 2021 is going to be very, very busy. Best treat myself to a new hat…