What we can learn from the London Festival of Architecture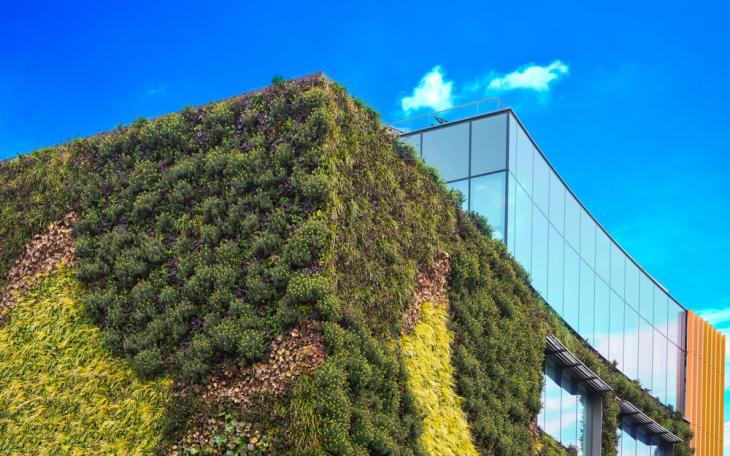 By Emma Goodwin
If you're back in London, you might have noticed some interesting things popping up across the city in the last week or so – from multicoloured streets and pop-up urban gardens to advertisements for tours of buildings not normally open to the public. So, what's it all about?
Every June, the capital plays host to the London Festival of Architecture (LFA), a month-long series of events, talks, walks, workshops and installations, all celebrating and interrogating its built environment. 
But for all the playful installations appearing across the city, there's a more serious sentiment surrounding the London Festival of Architecture – and what some of these more 'out there' architectural designs and conversations can teach us about what the future of cities could look like.
In particular, this year's theme, 'Act' - rather apt given the several years of imposed passivity we've all had – is not just a celebration of the capital's built environment. It also aims to prompt conversations around how we should "act in the face of the climate emergency, social injustice, and the needs of a changing society, as well as how we can act for ourselves, each other, and our cities".
This is the capital's (and its residents') opportunity to collaborate, learn, test out new ideas and reshape the spaces of our city.
For example, that might be revitalising previously gloomy public spaces, as is the case with Yinka Ilori Studio's Happy Street, under the Thessaly Road Railway Bridge in Wandsworth. In line with the studio's vibrant and distinctive style, bold patterns and colours haven't just transformed a dark underpass into a more welcoming and inviting through-route for locals and passers-by, but it's also testament to the joy vivid spaces like these can bring to the community.
Or, it might be offering a fresh take on how we spend time in public spaces. Over in the Royal Docks, there's a swathe of new bespoke public benches, as part of the LFA's third annual Perches and Pews competition – a challenge that now feels all the more important given that during lockdown, coffees perched on a park bench, two metres from a friend, were the extent of social interaction for some. While some of the designs might be all kinds of weird and wonderful, beyond offering a fun spot to sit, these benches highlight the huge impact a small intervention can make on people's everyday lives and how they engage with our public spaces.
But it isn't all about focusing on what we need to change about the cities we know and love, but also about honouring their heritage and how that can help inform the future – as can be seen at the Mobile Arboretums on Cheapside and Aldgate, created by landscape, art and architecture practice, Wayward. Celebrating the market heritage of both areas, the installations also use saplings, rather than more established plants, highlighting the long-term need to continue regreening our cities and urban environments for the benefit of all that live and spend time in them.
Whether you're a built environment buff or not, the London Festival of Architecture offers us all a unique perspective of the city and its future. So, whether or not you have the chance to head to one of the many, many exhibitions, talks or installations, the London Festival of Architecture is a valuable tool in helping us all to look at the spaces around us.