Will first-time buyers come out as winners as a result of the pandemic?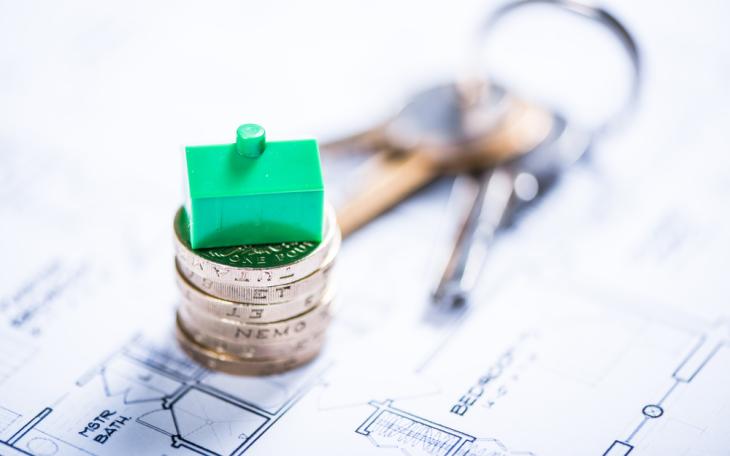 By Alina Haritonova, Property
The pandemic has had a devastating impact on the global economy, paralysing entire industries and putting thousands of people out of jobs. According to the latest figures by the Office for National Statistics (ONS), UK unemployment is on the rise, currently at 4.5%, up from 3.9% a year ago, and hundreds if not thousands of households are considering moving away from London in search of better value for their money in a post-commute (and hopefully, post-Covid) world. Surely, all of this is bound to have an impact on house prices in the capital, arguably no longer as desirable because of our ability to work remotely and the fact that access to the things than make London such a fun place to live is severely curtailed until further notice?
Despite the rise in unemployment and a generally precarious economic climate, the UK housing market seems to be undergoing a post-lockdown revival, with house prices on the rise across all regions, reaching an average of £239,196 in August, boosted by the Stamp Duty holiday, recently announced by Chancellor Rishi Sunak, very low interest rates and the furlough scheme, which is being replaced with the Job Support Scheme (JSS) at the end of this month.
The sales of properties below £1 million in prime London areas have dropped 36 per cent, as buyers look for better value outside of the capital or in greener areas, like St John's Wood, and overseas investors, unable to visit the properties in person, decide to hold off buying.
Unfortunately, none of this makes property ownership any more realistic for first-time buyers on average incomes. On the contrary – because so many people are keen to take advantage of the Stamp Duty holiday, in place until the end of March, the competition for lower-priced homes both in and outside of London has intensified, which certainly doesn't help achieve more attractive prices.
With hundreds of newly vacant buy-to-lets, whose owners are desperate to secure long-term tenants in the absence of tourists, deals are to be made in the rental market, but that's hardly a consolation for those who want to get on the property ladder.
Across the Atlantic, the situation is somewhat similar. The demand for properties in New York's Manhattan is down by 20 to 30%, according to a recent article by The Times. Sounds like the perfect time to buy, the only caveat is that it's mainly the luxury end of the market that's taken the hit, with few international buyers on the horizon and all non-essential businesses, among which theatres, restaurants and other glitzy venues required to shut.
Rents in Manhattan have also plunged, reaching an average of $2,990, the lowest price in almost a decade, as more affluent buyers who have the option of working remotely choose not to renew their leases and relocate somewhere bigger and greener. The stream of newcomers to the city has also temporarily dried up, with fewer people getting hired and switching jobs.
In the meantime, in August Brooklyn experienced unusually high volumes of contract signings, triggered by pent-up demand from months in lockdown and changing lifestyle preferences, and Bronx, the most affordable New York borough, had 66% of homes sold at or above the asking price of $430,500, hardly a bargain by any measure.
However counterintuitive it might be, the pandemic has, in fact, led to a more competitive housing market for the average first-time buyer, and, unless you have £1 million in cash stashed away, odds are you will not be among those making the deal of a lifetime in the current market.