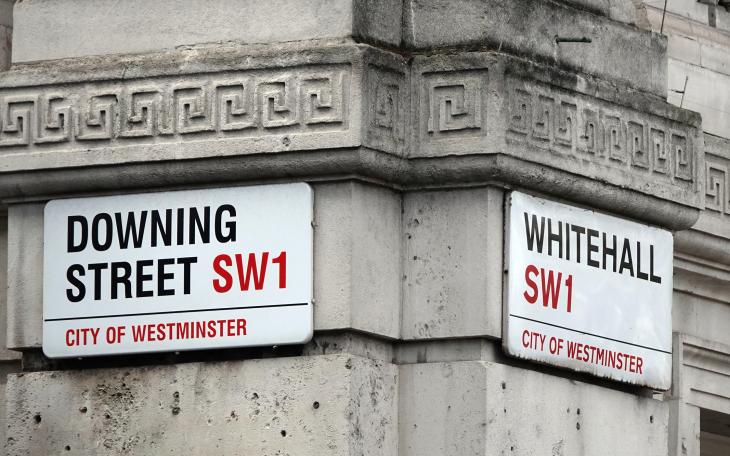 Harold Wilson should have claimed copyright for 'a week is a long time in politics' when he coined the phrase back in the 1960s. His estate would be minted today.
So far this week (and it's only Thursday) we've been treated to extracts from Nadine Dorries' new book, in which everyone else – but mostly Rishi Sunak – is apparently to blame for her misfortune; a King's Speech debate in which the Prime Minister looked mightily uncomfortable as Sir Keir Starmer tore into the idea, promoted by the Home Secretary, that homelessness is a 'lifestyle choice'; a failed attempt by the Prime Minister to get a pro-Palestine march through London banned; and the threat of mass resignations from the Labour front bench in protest at Starmer's stance on a ceasefire in the Gaza conflict.
For Sunak, the ongoing stirring of the political pot by Home Secretary, Suella Braverman, is proving tricky terrain to navigate. The fact that he has so far resisted the urge to rein in her wilder comments, suggests he either lacks the power or the inclination to do so. His misjudged attempt to jump on her band wagon and call for this weekend's march in the capital to be banned on the grounds that it is 'provocative and disrespectful' – a call flatly rejected by Sir Mark Rowley, Commissioner of the Metropolitan Police, on the evidence before him – would suggest that it is the former.
In this encounter with the Commissioner, Sunak was the weaker party, left to lament that he hopes the march passes without incident and that he will hold Sir Mark accountable if it does not. The reviews from the backbenches in the face of this climbdown don't make for good reading. An unnamed former Minister told The Guardian that 'puffed up posturing, followed by a climbdown, makes Sunak look silly.'
Indeed, Boris Johnson – in an interview with Nadine Dorries for her book – says of the Conservatives that 'there is nothing to rally behind, nothing; we are just drifting to defeat.' Sunak is dismissed as a 'stooge', put into the office of Prime Minister by Dominic Cummings.
Meanwhile Braverman continues to fan the flames ahead of this weekend. In an outspoken op-ed article in today's Times, she claims that the Metropolitan Police adopts a 'double standard' to its policing of protests and that it plays favourites. She cited aggressive, law-breaking behaviour by Black Lives Matter supporters and pro-Palestinian 'mobs' being largely ignored while 'right wing and nationalist protesters who engage in aggression are rightly met with a stern response.'  
Such criticism of the Met's operational integrity is unprecedented. In terms of her motivation, it's possibly anger at her own impotence in this situation, or naked personal ambition.  What impact it will have on the streets of London on Saturday remains to be seen. It's certainly damaging for the Prime Minister's authority, now forced to say the article was not cleared by No.10.
Not that this issue is playing any better for Starmer. One shadow ministerial resignation so far, with a further dozen in the offing, does not suggest stability. While his position on a ceasefire has held to date, there is the potential for a vote on this in the House of Commons next week, on a motion being engineered by the SNP. That could be the crunch point for a number of MPs. Starmer has been walking a tightrope on this issue for weeks now, seeking to demonstrate to the country that Labour is no longer the party of Jeremy Corbyn while also trying to reassure councillors and MPs on an issue that is filling their postbags and inboxes.
Polling published by Sky today reveals the politicians' dilemma: 50% think pro-Palestine protests should be banned this weekend; 32% (the most popular response) have equal levels of sympathy for both Israel and Palestine.
Back to Harold Wilson for the last word: 'I'm at my best in a messy, middle-of-the-road puddle'. Not sure Sunak or Starmer could claim the same.