Labour: the new party of the homeowner?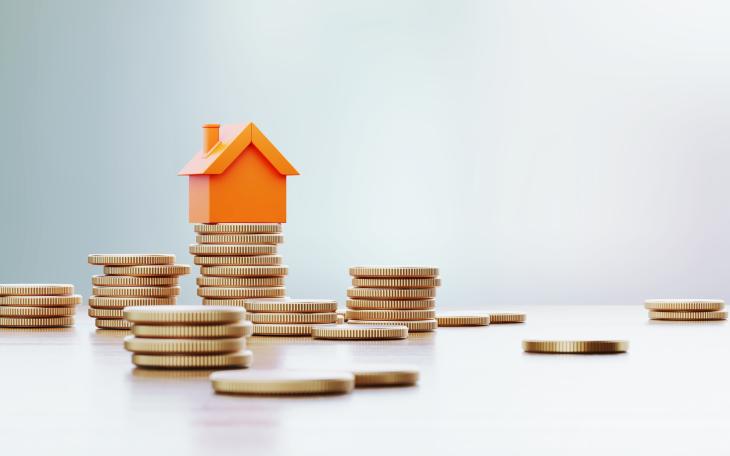 An Opinium poll in The Observer at the weekend revealed what, until very recently, would have been unthinkable: Labour now lead the Conservatives on the topic of home ownership – and by a country mile.
While voting intentions overall gave Labour a 15-point lead, when it came to policies designed to help people buy their own homes, Labour's advantage stretched to 20 points.                   
How has that happened? Ever since Margaret Thatcher introduced the Right to Buy in the 1980s, home ownership has been seen as a Conservative bailiwick, with Labour the champion of social housing.  
But times are changing, and a combination of crushing house price/income ratios (average property prices are now running at 15-20 times average salaries in some areas) and what is perceived as an increasingly relaxed attitude by the government towards local authority housing targets, has led many to reassess the Conservatives' commitment to home ownership. That, and the fact that mortgage repayments have taken a huge hike for many, following last year's disastrous Truss/Kwarteng mini-budget.
Contrast this with Sir Keir Starmer's no-nonsense message earlier this month when challenged as to whether he would be willing to ignore local opposition to development:
'Yes, we're going to have to do that…we need to bulldoze through it, but we also need to be pragmatic about how we do it….'
That, combined with pledges to create the next generation of new towns, to allow low-quality green belt – or 'grey belt' – to be released for development, and to fund an additional 300 planning officers, has clearly struck a chord.
Especially with younger voters whose love for Labour is almost embarrassing in its scale: a recent YouGov poll (October 2023) put Labour at 78% amongst 18–24-year-olds and at 59% for 25-49 year olds. The Conservatives were barely into double figures.
The strength of feeling among young people on this issue was keenly felt at the Lib Dem conference this year, when it was the Young Liberals who were instrumental in overturning their leadership's attempt to remove housebuilding targets. 
Analysis by Priced Out, the group campaigning for action to reduce the cost of housing, has shown that some 40% of young adults are unable to afford a suitable home within their own hometown. Over the past two decades, average earnings for individuals aged 25 to 34 have grown by 19% while house prices have tripled during the same period.
When the Conservatives have shown an interest in de-risking planning, they've tended to shoot themselves in the foot. Scrapping nutrient neutrality rules, which – in the simplest terms – protect against water pollution from new developments, has proven to be so unpopular that the government may not risk another go at getting this through parliament. It led the RSPB to direct a post on X (formerly Twitter) to Rishi Sunak, Michael Gove and Therese Coffey, saying: 'You lie, and you lie, and you lie again.'   
In more positive news, a bill to reform leasehold looks likely to feature in the King's Speech next week. An end to leasehold houses, a cap on all existing ground rents to a peppercorn rate and a change to standard lease extensions from 90 to 990 years are all on the cards. Billed as 'restoring true home ownership', it should be warmly welcomed – at least by existing homeowners.  Designed to help those who continue to endure leasehold misery, it does nothing for those without a home.
Major reform of the planning system, to tackle the paralysis at the heart of decision-making, remains elusive – at least until the next parliament. Which is a shame, because the system we're working with has sold us short – 4 million homes short, to be exact, over the past 75 years (Centre for Cities, Feb 2023).