Supreme Court forces SNP to turn to Plan B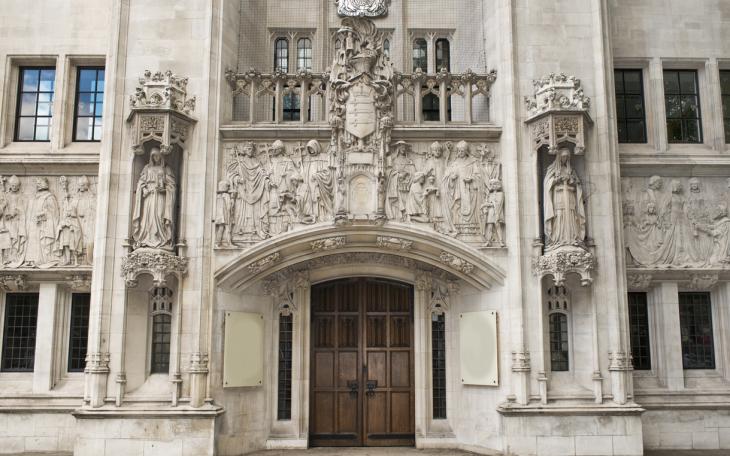 Yesterday's Supreme Court verdict that the Scottish Parliament cannot unilaterally legislate for an independence referendum dealt a significant blow to nationalists, who must now find another way to push their cause.  
The judgment itself was not a surprise. The Scotland Act, which established the Scottish devolution settlement, is explicit that the Union of Scotland and England is reserved to Westminster. In other words, only MPs – not MSPs – can take decisions that affect the whole of the United Kingdom, which Scottish independence clearly would.  
With the UK Government refusing to agree to a second referendum, SNP First Minister Nicola Sturgeon argued that the Scottish Parliament should be allowed to take matters into its own hands. The Supreme Court judgment makes clear in no uncertain terms that it cannot.  
This moves the debate from the legal to the political. For Sturgeon that means arguing that the next general election should be treated as a "de facto referendum". If – she argues – 50% of people vote for pro-independence parties, then the Scottish Government would treat that as a mandate to open negotiations with the UK Government on independence.  
Practically speaking, this Plan B would have no legal standing. A UK Government – whether led by the Conservatives or Labour – would be under no obligation to accept that it constituted a legitimate mandate, and would be almost certain to reject it out of hand. More likely, the SNP's plan is to use the campaign to keep the pressure up for the next government to back down and grant a legal referendum.  
For it to work the SNP need to build two things that they have so far struggled to: a significant and consistent increase in support for independence and genuine popular support for re-opening the question so soon after the last referendum. Despite everything that has happened since 2014 – Brexit, Boris, and Covid – Scotland is still more or less split down the middle.  
Support for independence has certainly grown, helped in large parts by Sturgeon's own responses to those political crises. And with more and more young people supporting independence the long-term trends are not encouraging for unionists.  
But the anger about the path to a referendum being blocked again and again – whether by Westminster or the Supreme Court – is so far confined to the die-hard nationalists who don't need convincing. Sturgeon's strategic objective remains – as it has been since the vote to leave the EU – to land her message that Scottish democracy itself is being denied and that it is morally indefensible for a referendum to be withheld by governments that draw their support more from English (and Welsh) votes than from Scottish ones.  Sturgeon has been playing this song on repeat for years, however, without it having any impact on the ultimate outcome.  
And despite believing that she has right on her side, talk is increasingly turning to whether her chances of being the one to deliver independence is slipping out of sight. The wider nationalist movement has criticised her for the cautious approach she has – until now – pursued. Some believe she should have moved to Plan B years ago. Others that the decision to force the issue in the Supreme Court was always a dead end, knowing what the likely verdict would be. 
At the back of her mind will also be two inconvenient political challenges, one in Holyrood and one in Westminster.  
In Holyrood, the SNP has now been in government for 15 years and – despite its gravity-defying poll ratings – public attention is increasingly focussed on its domestic record. Health and education are particular weak flanks for the SNP, with the first national teachers' strike since the 1980s taking place today, forcing almost all Scottish schools to close.  
In Westminster, the serious prospect of Labour winning the next general election poses even bigger threats. A centre-left government, committed to electoral and constitutional reform, would be a far harder sell as a bogeyman to Scottish voters, grown used to the SNP's rallying cry of 'Scotland vs the Tories'. 
The Supreme Court has made the route to independence significantly harder for the nationalists, forcing them to regroup and consider alternative options. Unionists have no cause for gloating or complacency, but perhaps more cause for hope that the political effort to keep Scotland in the UK has been strengthened by yesterday's verdict.