Who will be the next Kodak?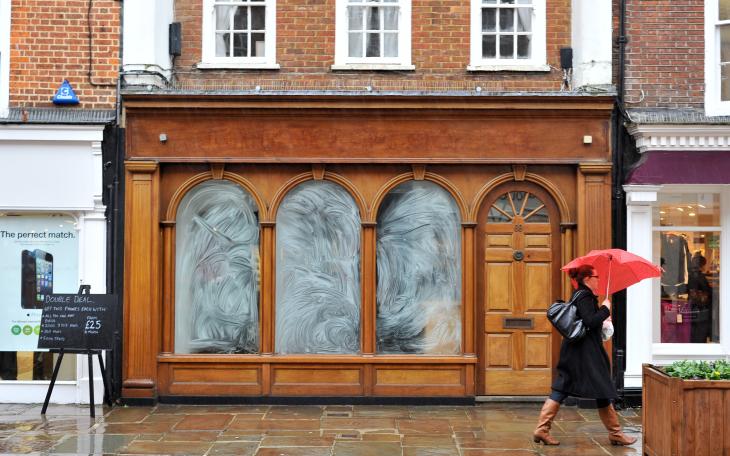 By Alistair Kellie, Managing Partner
As I cycled into the office for the first time in more than 100 days, I was shocked by the swaths of closed, boarded-up and shuttered shops, bars and restaurants along my route.  Of course, this shouldn't have come as a surprise given all that we know, however, the stark reality was…rather stark.
Every day another high street brand or chain seems to go into administration or liquidation.  Indeed, the Centre for Retail Research predicts that 20,000 shops could close for good this year.  Those that are surviving are having to make some brutal decisions about staff, units and other fixed costs.  Already today both John Lewis and Boots announced store closures.
Many analysts have long predicted the demise of the high street, suggesting that CV-19 has brought inherent issues to a head with those offering a decent e-commerce function better able to weather the storm than those more reliant on bricks and mortar.
In 'normal' times, any of these announcements would have been headline news with analysis of the whats, whys and wherefores.  Instead they are now bundled into a list of other bad news stories alongside other well-known brands.  But the story doesn't, or certainly shouldn't end there.
For those still trading, the challenge many of them face is that the public might assume that without a high street presence, they are closed to business altogether.  Just think of brands like Cath Kidston, TM Lewin and Laura Ashley, all of which have closed stores but remain operating as online-only businesses.  In some cases the transition itself has been challenging, for instance those that have had to navigate a pre-pack administration with often sceptical media commentary.  Sometimes media ire is focused on whether more could have been done by the management, owner or investor(s) to save the business.
In all these cases hundreds of people have lost their jobs, whilst management teams and their advisers have sought ways to salvage something from the turmoil.  But sometimes this challenge of keeping a 'new' or downsized company trading is made more difficult by opaque communications or sloppy reporting which falsely leads existing and potential customers to believe that the business has ceased trading altogether.  At a time when every effort is being made to maintain and rebuild revenue, the last thing anyone needs is an erroneous Closed sign above the digital door.  
Communications around the 'transformation', 'reshaping' or 'restructuring' of a business can be existential...particularly if handled badly.  But it needn't be. With all the data and insights available to us there should be no reason why companies can't deliver clear, informed and targeted communication to all stakeholders and across the most appropriate channel to each group. Even the most complex financial structures and arrangements can be clearly understood when explained in simple, accessible language appropriate to the audience. 
One thing we do know is that brands and businesses that fail to adapt operationally or to effectively communicate why and how they are doing so will fall by the wayside.  No business leaders will want their business to be the Kodak pin-up for CV-19.